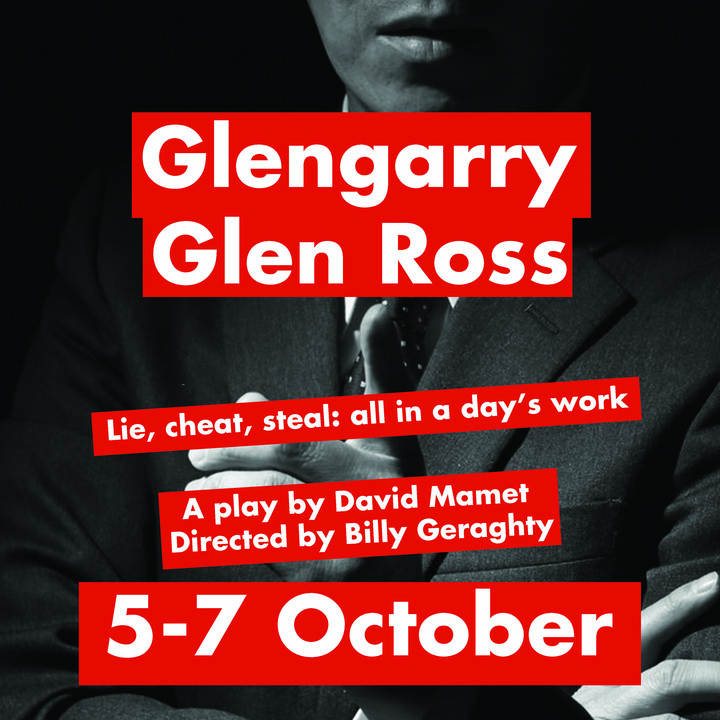 By David Mamet. Directed by Billy Geraghty.
We witness these desperate, frustrated, angry and scared people trying to save themselves from 'drowning' in failure, by any means necessary. It becomes a Darwinian struggle between these flawed individuals in which they will try anything to survive.
Thrown into this chaos are the victims of their scams and a classic 'whodunnit' mystery to solve. All this is mixed with a large helping of humour and bad language.
In America, the 1980s recession was severe, it also affected much of the world. It is widely considered to have been the most severe recession since World War II. The destructive business practices that brought about the 2008 crash can be seen in the foundations of the Glengarry Glen Ross 'hustlers' – and going further back the 'snake oil sellers' of the wild west that came before them.
If you've ever been the victim of a cold caller or a scam artist, then here's your chance to enjoy a bit of payback.
This was postponed from Wednesday 24 May. All tickets remain valid.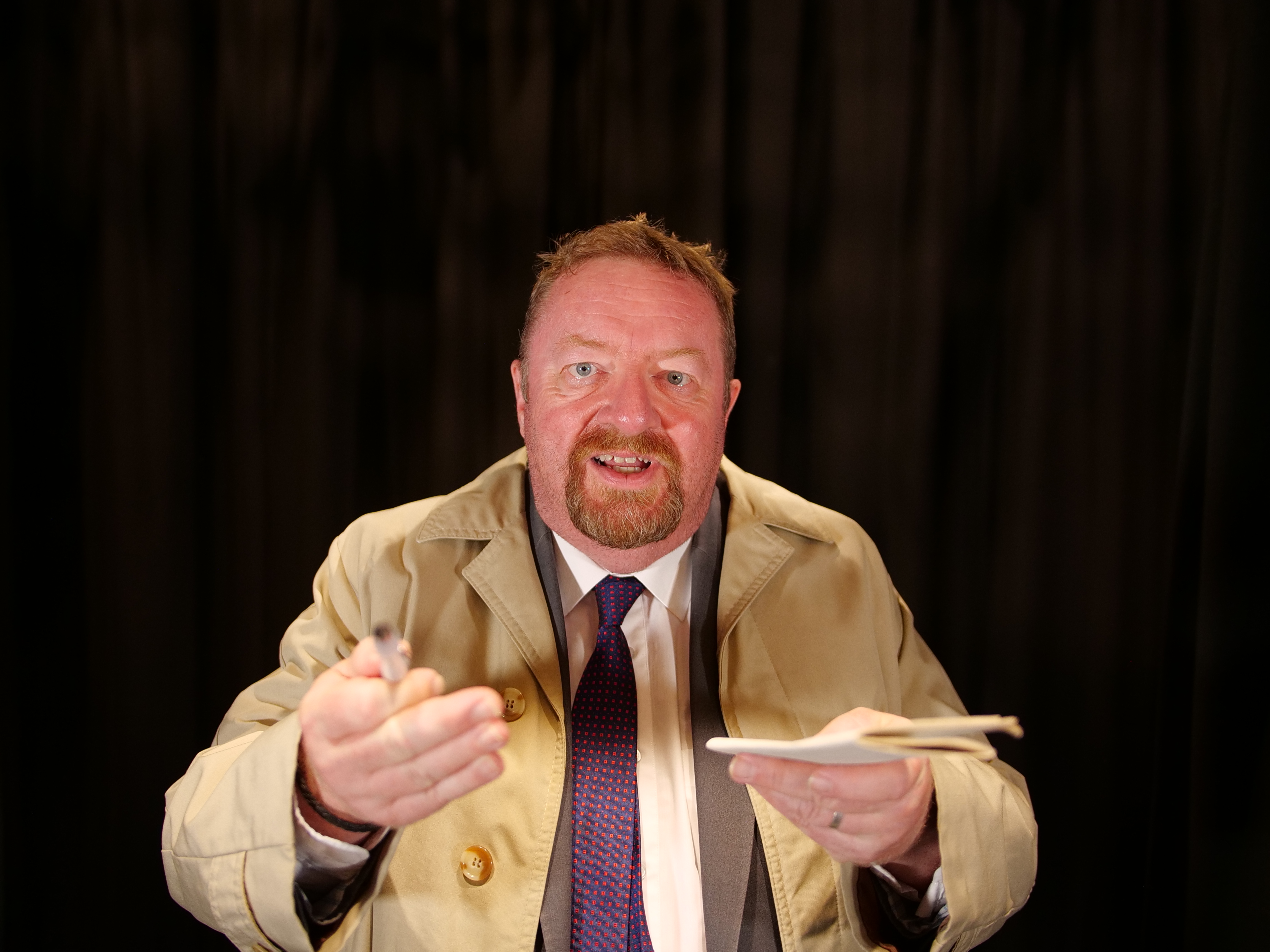 We are delighted: this is the first play produced in-house by the Marine Theatre.
For ages 16 +
This show contains strong language and occasional racist, homophobic, and sexist language.
Photos by Rob Jayne