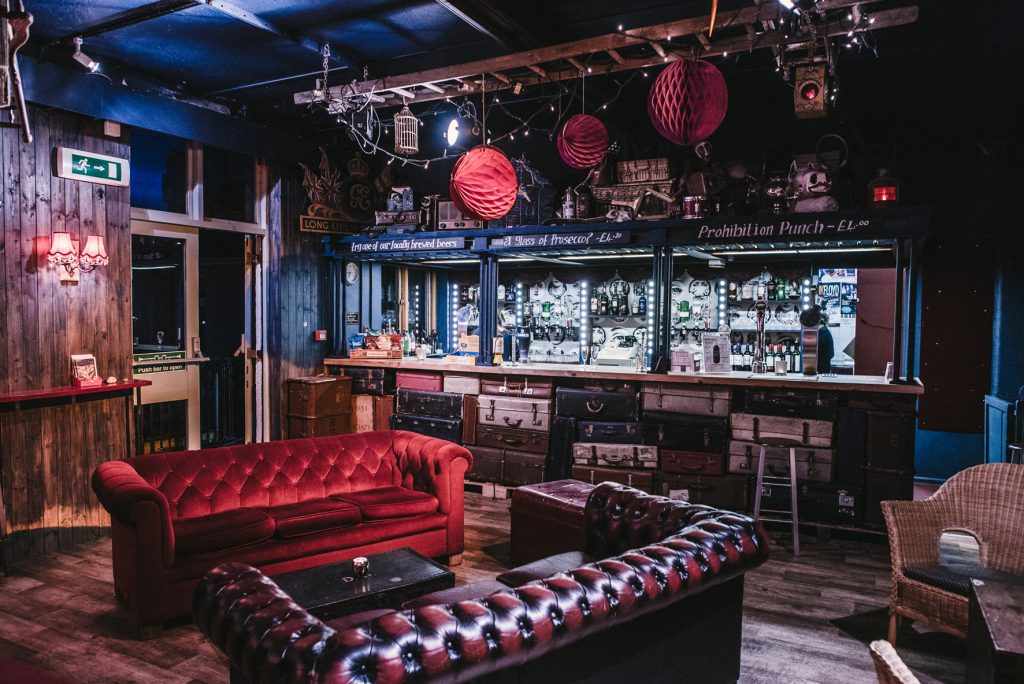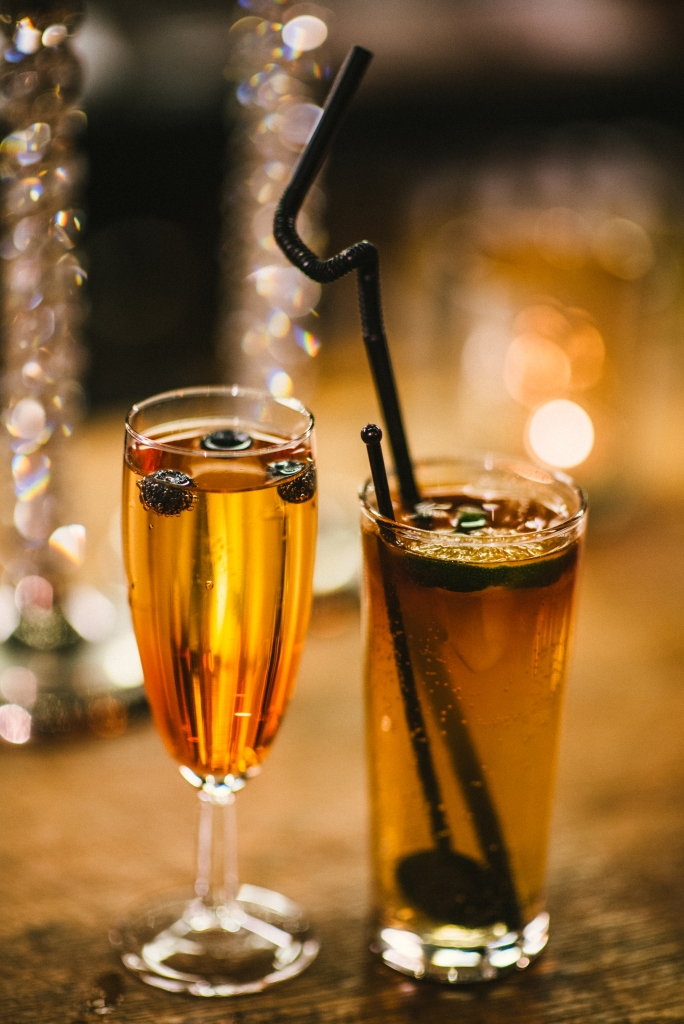 We have two bars, with one in the auditorium. The upstairs bar has a balcony with panoramic views across Lyme Regis, its Cobb, and miles of the Jurassic coast.
While inside, you can look down onto the stage and auditorium below. It opens an hour before every show (except daytime family shows). It is the home to smaller intimate shows such as our popular Jazz in the Bar concert, and the Sunday Sessions, which promote local music.
We serve local beers, ales, wines, spirits, and cocktails.
We hire out our cosy quirky bar for party, meetings, and events. Please email director@marinetheatre.com to find out more.
While our downstairs bar has level access, the upstairs bar is not accessible by wheelchair as it has a staircase. If we can assist with accessibility in anyway please email us at office@marinetheatre.com