Kick Ass Brass is the ultimate funky brass band. Inspired by the legendary Tower of Power, Kick Ass deliver funk with steaming horns and Eleisha Milverton's amazing vocals. With ten musicians on stage, its big, it's brassy and kicks ass in the best possible way.
Their repertoire digs deep into Tower of Power and the soul classics of James Brown, Earth Wind & Fire and Curtis Mayfield.
The band includes some of the UK's top instrumentalists. For example, Julian Stringle (alto sax), Richard Exall (tenor sax), Amy Roberts (baritone sax), Ben Cummings (trumpet) and Ian Bateman (trombone) provide the funky horns. Whilst Craig Milverton (keyboards), Dominic Ashworth (guitars), Al Swainger (bass) and Nick Millward (drums/vocals) add their rhythm section. Whilst Eleisha Milverton brings her unique vocals to the party.
"A big banging funky brass band with pounding soul classics at its heart"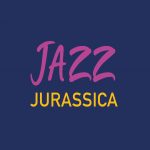 Jazz Jurassica packs the Bank Holiday weekend with events in Marine Theatre and other venues around town. For more details on all the weekend's events and discounted Weekend, Saturday and Sunday tickets, visit jazzjurassica.co.uk or pick up a free programme from Tourist Information Centre, Lyme Regis.