Lyme Regis Brewery is gathering a selection of the finest craft beers from around the region, showcasing the superb drinks now on offer in Dorset, Devon and Somerset. We can guarantee over 20 superb cask ales and kegged beers covering all tastes and styles. Keep an eye out for the beer line up as we gradually release it on the run up to the event!
As well as beer, we're celebrating the wealth of musical talent within the area, with a few special headliners from further afield. Irish, cumbia, reggae, gypsy, covers, sea shanties, morris dancing, and even a brass band – there will be music to suit all.
Outside, we're delighted to welcome the best local street food outfits, cooking up the tastiest meals in Lyme Regis for hungry festival-goers.
This event has been rescheduled from 10 and 11 April, and then again from 15 and 16 August. All original tickets are valid. For more information read here . Music line up may change as a consequence, but the line-up will be as similar as possible.
Friday Music Line Up
Compere: Georgia Robson
Fromage En Feu
This lively faux French 6 piece plays Balkan music to Klezmer, via a Grecian Tavern. Expect a BIG sound, fitting for a proper knees-up Eastern European style. Fromage En Feu well established Bristol based band who've played festivals and concerts all over the UK for over a decade.
La Juega
One of Devon's favourite bands cross the border for a special party of cumbia and rumba – it's infectious party with sounds from South America and Spain.
Rivermouth
The lead singer of Cavemouth and Opposite Wasps plays funk and upbeat songs from the heart. In his time, Rivermouth has played at Beautiful Days and even warmed up for LCD Soundsystem.
Guilty Pleasure
Local heartthrob Harvey is bringing his duo along for a special set of pop anthems, ranging from Blue to the Backstreet Boys, Jessie J to Taylor Swift. Bring your dancing shoes.
Lyme Regis Town Band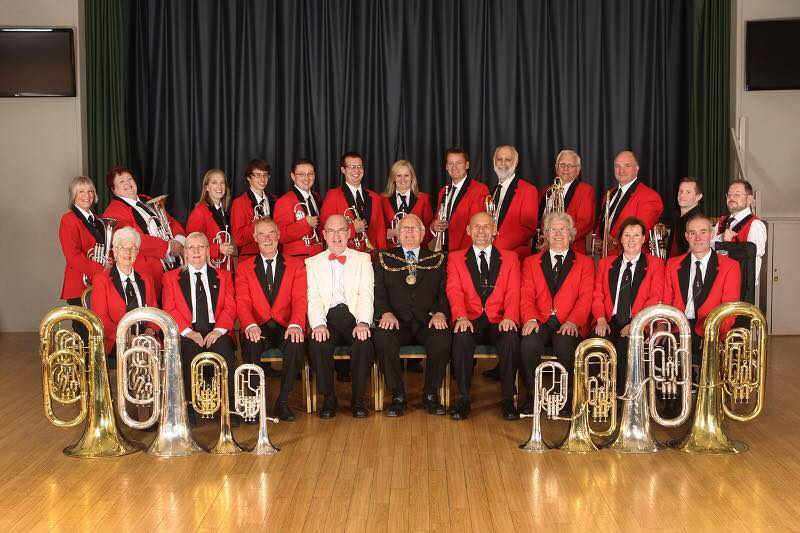 This is a traditional brass band, that performs regularly in the town and surrounding areas, particularly in the summer. Lyme Regis Town Band was formed by enthusiast players and even has a junior troupe too. They will play outside if the weather is fine!
Saxminster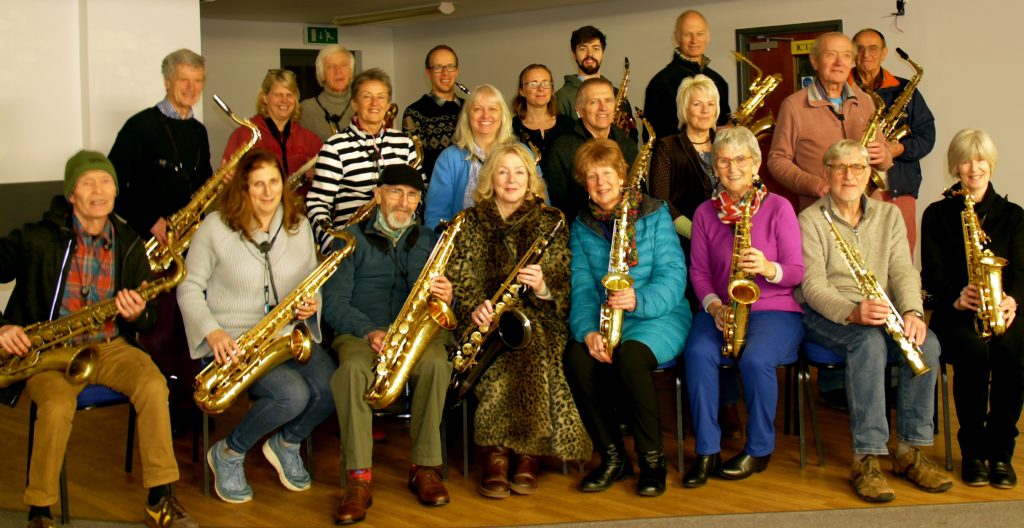 This local group of 20 saxophonists is led by Alison Davies. Saxminster is based in Axminster, and has a keen performance record, built up over the last 10 years with gigs held from Exeter to Bridport. They specialise in big band style music, much to the delight of their audiences.