Lyme Regis Brewery is gathering a selection of the finest craft beers from around the region, showcasing the superb drinks now on offer in Dorset, Devon and Somerset. We can guarantee over 20 superb cask ales and kegged beers covering all tastes and styles. Keep an eye out for the beer line up as we gradually release it on the run up to the event!
As well as beer, we're celebrating the wealth of musical talent within the area, with a few special headliners from further afield. Irish, reggae, gypsy, sea shanties, and even morris dancing – there will be music to suit all tastes.
Outside, we're delighted to welcome the best local street food outfits, cooking up the tastiest meals in Lyme Regis for hungry festival-goers.
Tickets are £5 each day
Saturday MUSIC LINE UP
Barefoot Bandit
The Barefoot Bandit is a sparkly new-wave reggae and dub band based in Devon. Their noise comprises of an electrifying blend of modern roots reggae, bass-heavy riddims, deep dark dub and spine-tingling brass lines.
Building a strong and loyal fan base, TBB have spread their sounds far and wide. Packed out shows at venues such as Electric Ballroom in Camden and Princess Pavilions in Falmouth have seen The Barefoot Bandit become a must watch act on the UK touring and festival circuit.
Festival highlights include appearances at Glastonbury Festival, Boomtown Fair, Boardmasters and more including headline slots and main stage displays at some of the UK's favourite music festivals.
Hazaar
A raucous orkestra of klezmer mayhem, Hazaar are a six piece band consisting of clarinet/sax, violin, flute, guitar, double bass and drums.
Hazaar's set is bursting with character from many genres that combine to create an authentic yet modern, on-the-edge approach to the klezmer traditions. They play unique arrangements fusing traditional eastern european tunes with elements of funk, dub, pop, rock and jazz.
A band guaranteed to bring laughter, song and dance!
The Dillyboys
The Dillyboys are an energetic folk band, bringing to life original and traditional songs and tunes, using banjo, accordion, guitar and carefully constructed harmonies.
Their debut EP is a fine example of a sound they have coined 'Shanty Chic', drawing on the traditions of folk music from around the globe. They have cultivated a reputation for lively, rambunctious concerts that have a strong focus on audience participation.
2019 festival highlights include Sidmouth Folk Festival, Topsham Brewery Craft Ale Festival, and Withyfest. 2018 Festival highlights include Goren Festival, Exeter Street Arts Festival, The Little Big Gig, Folk on the Quay, and Sidmouth Folk Festival. The Dillyboys have played support slots for Martin and Eliza Carthy, 3 Daft Monkeys, Sheelanagig, Mad Dog McRea, Gaz Brookfield, and Ferocious Dog.
RIVERMOUTH
The lead singer of Cavemouth and Opposite Wasps plays funk and upbeat songs from the heart. In his time, Rivermouth has played at Beautiful Days and even warmed up for LCD Soundsystem.
Lyme Morris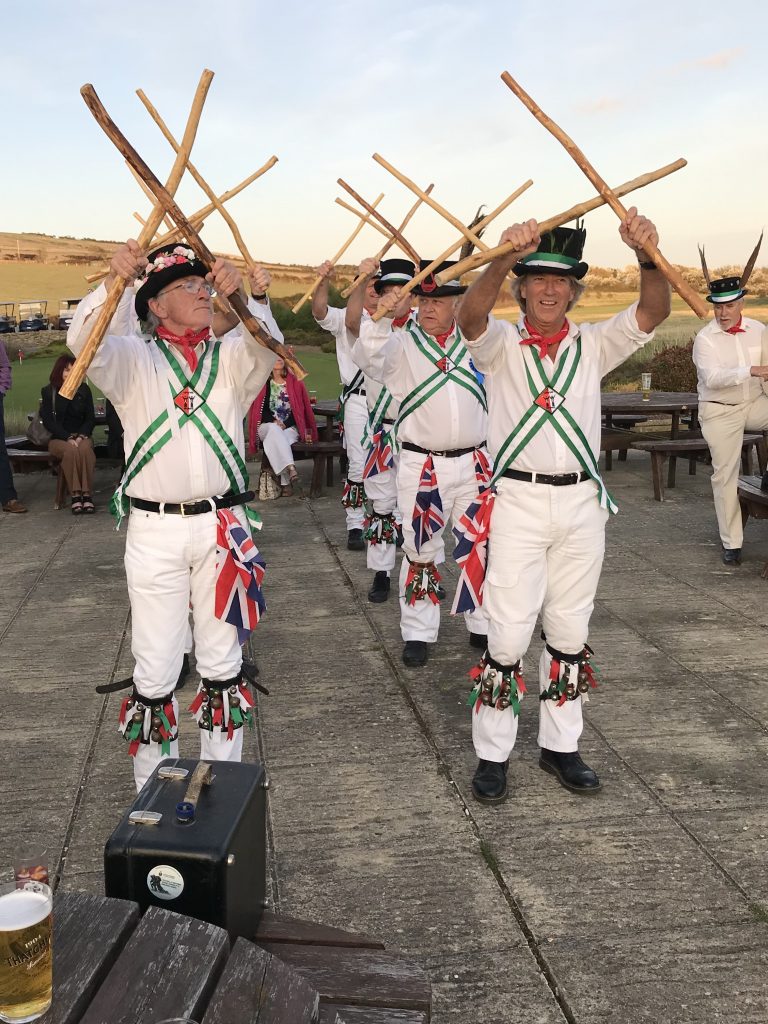 Formerly Uplyme Morris, this jingly-jangly troupe has been a familiar scene in and around Lyme Regis, performing lively, traditional and non traditional Morris dances. The side has even featured on TV and film.
The Jurassix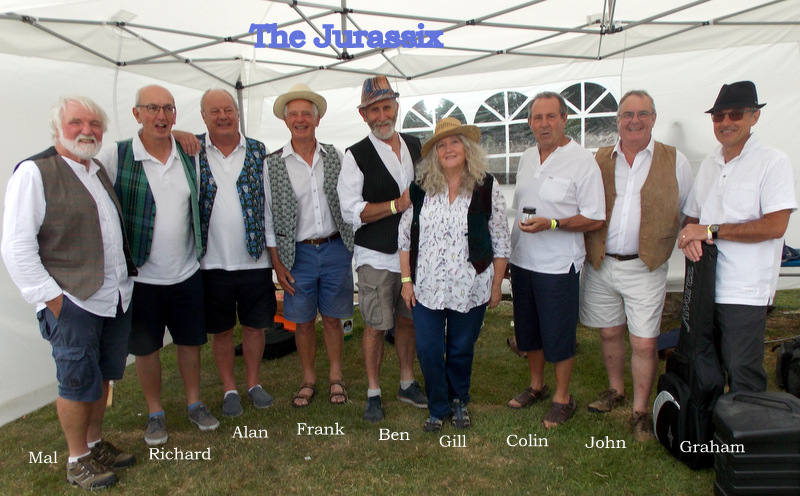 This local band sings shanties and songs about the sea and the people who lived upon it: fishermen, pirates, explorers, and sailors.
Pick Your Partner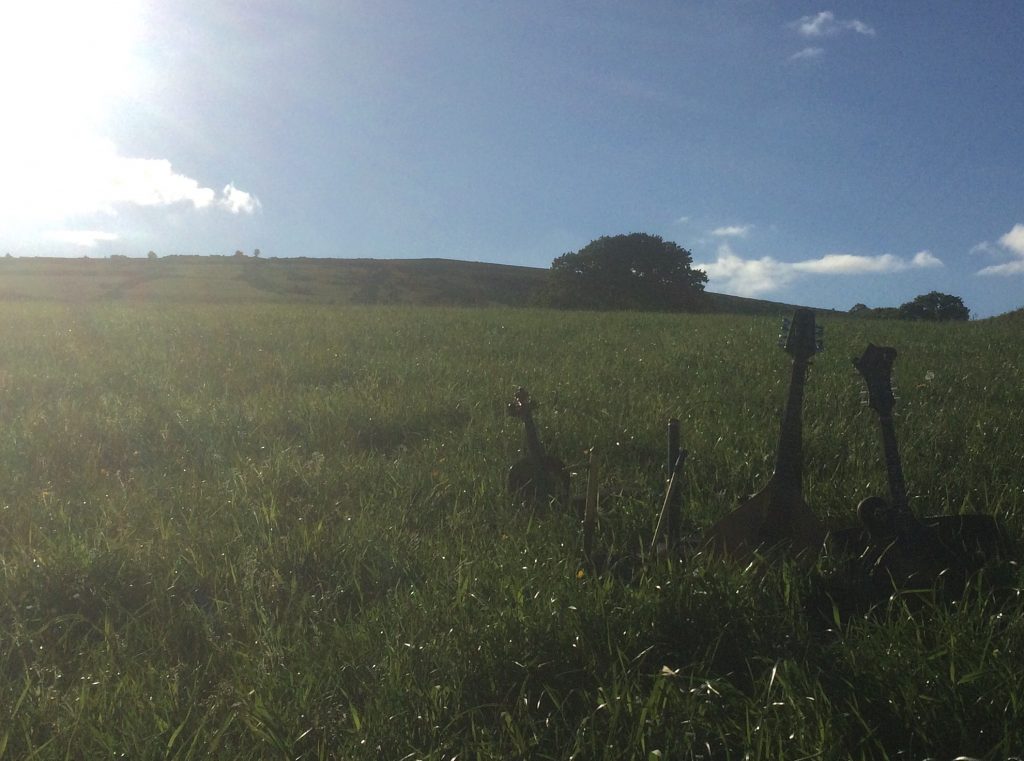 Jamie, Richard and Ollie have been friends for a while and often like to play the finest Irish music together: Uilleann Pipes, Mandolin, Fiddle, Mandola, Flute and Whistles.
Jason Baxter
Pianist Jason Baxter is playing Boogie Woogie, blues, and pop.