Lyme Regis Brewery is gathering a selection of the finest craft beers from around the region, showcasing the superb drinks now on offer in Dorset, Devon and Somerset. We can guarantee over 20 superb cask ales and kegged beers covering all tastes and styles. Keep an eye out for the beer line up as we gradually release it on the run up to the event!
As well as beer, we're celebrating the wealth of musical talent within the area, with a few special headliners from further afield. Irish, cumbia, reggae, gypsy, covers, sea shanties, morris dancing, and even a brass band – there will be music to suit all tastes.
Outside, we're delighted to welcome the best local street food outfits, cooking up the tastiest meals in Lyme Regis for hungry festival-goers.
Tickets are £5 each day
This event has been rescheduled from 10 and 11 April, and then again from 15 and 16 August. All original tickets are valid. For more information read here . Music line up may change as a consequence, but the line-up will be as similar as possible.
Saturday MUSIC LINE UP
Compere: Georgia Robson
Town of Cats
This Brighton-based band is a festival favourite, having recently signed to Midnight Mango. Town Of Cats offer Afrobeat, Ska with lashings of Latino and a side of Funk, especially for the dancefloor.
Palooka 5
This is the most quirky band that you're likely to come across: 60s surf and garage music played on original vintage instruments. Their LP 'Rough Magic' received airplay from BBC Radio 6 Music's Gideon Coe. Expect originals, alongside the odd fresh interpretation of Ramones, B52s, and The Cramps. This is Rock n Roll cut to the bone!
Lyme Morris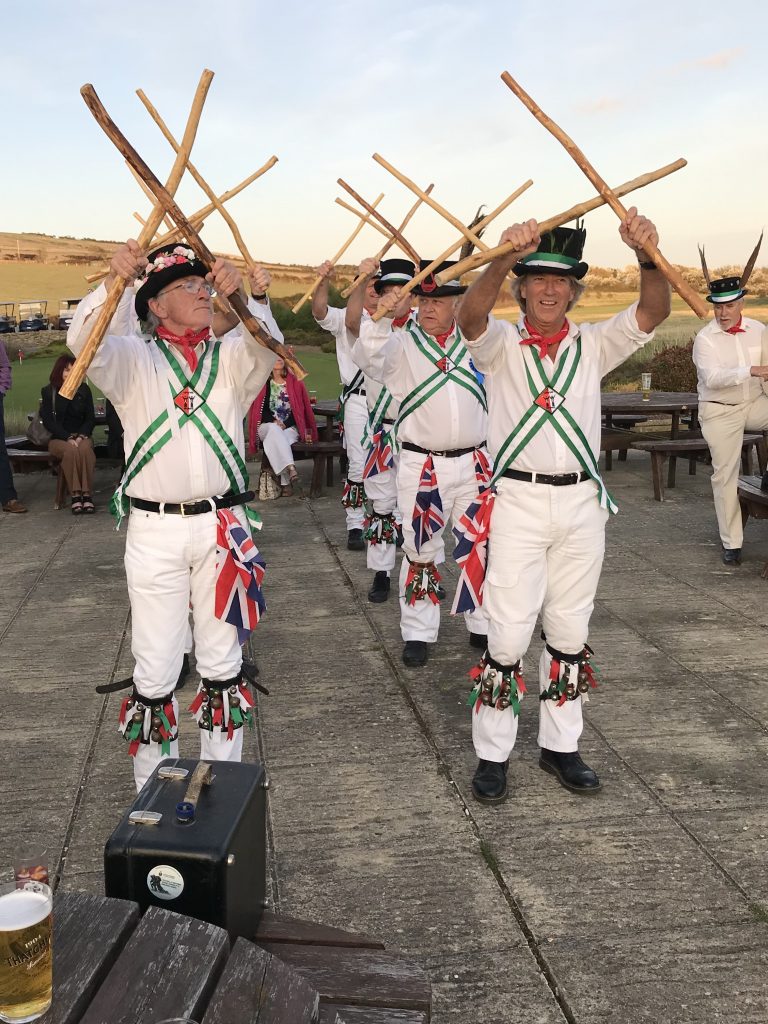 Formerly Uplyme Morris, this jingly-jangly troupe has been a familiar scene in and around Lyme Regis, performing lively, traditional and non traditional Morris dances. The side has even featured on TV and film.
Raisin' Cain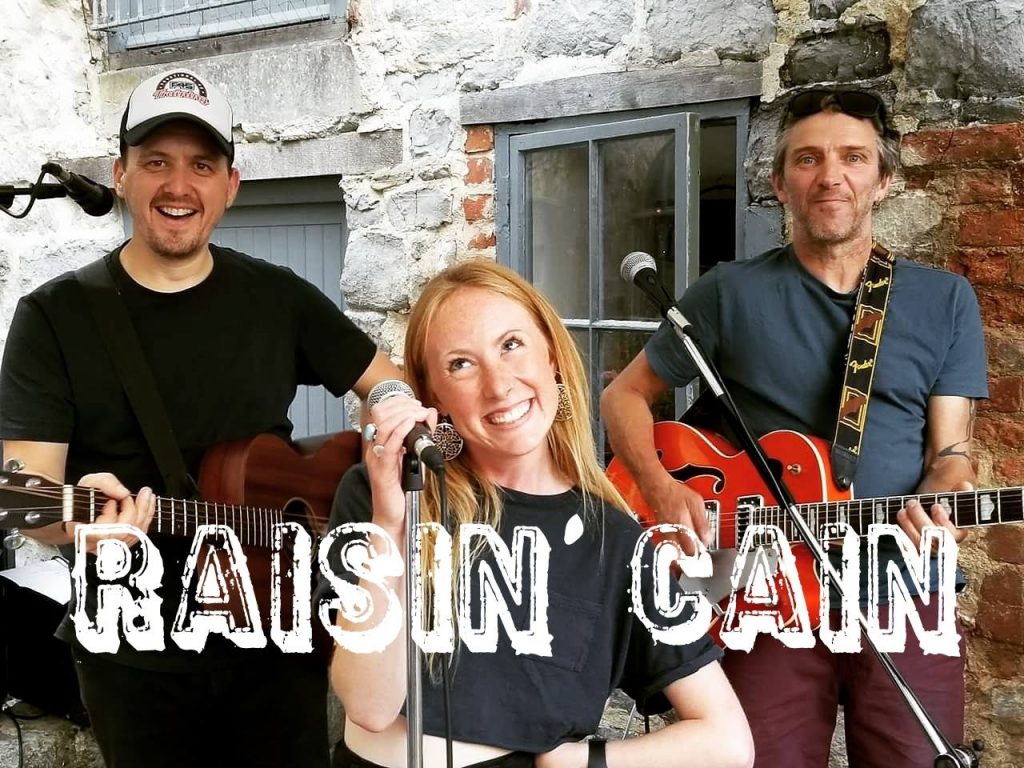 Led by our compere for the weekend, this popular acoustic trio merges all musical genres with their own special blend of country blues.
The Jurassix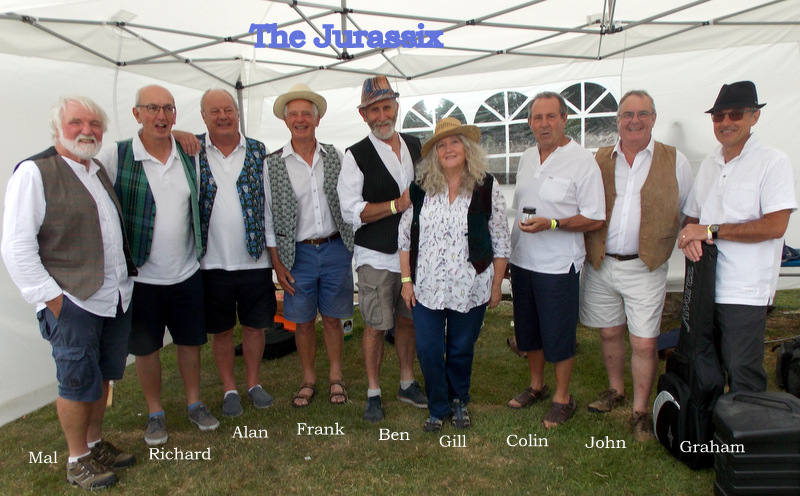 This local band sings shanties and songs about the sea and the people who lived upon it: fishermen, pirates, explorers, and sailors.
The Acoustic Contingency Band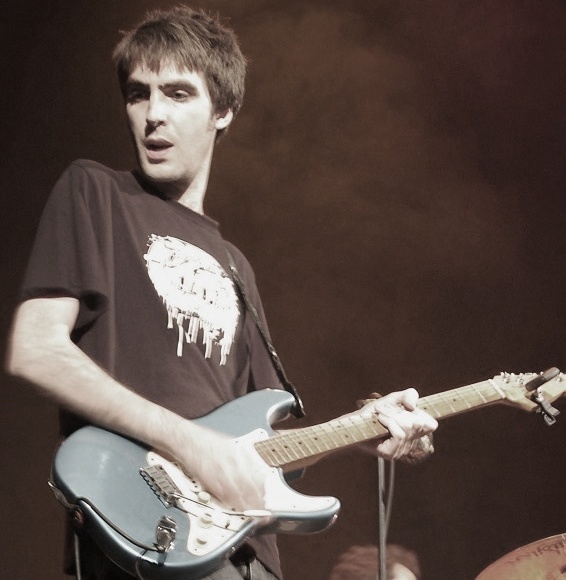 Years of gig experience have have earned this duo an enviable live reputation. The Acoustic Contingency Band play melodic and dancey guitar music welded to savvy lyric-writing.
Mischa Jardine
Currently studying at the Royal Welsh College of Music and Drama as an actress and musician, this local cellist is developing her own artistic approach. Mischa creates a fusion of jazz and pop using both voice and cello.
A Cat Called Dave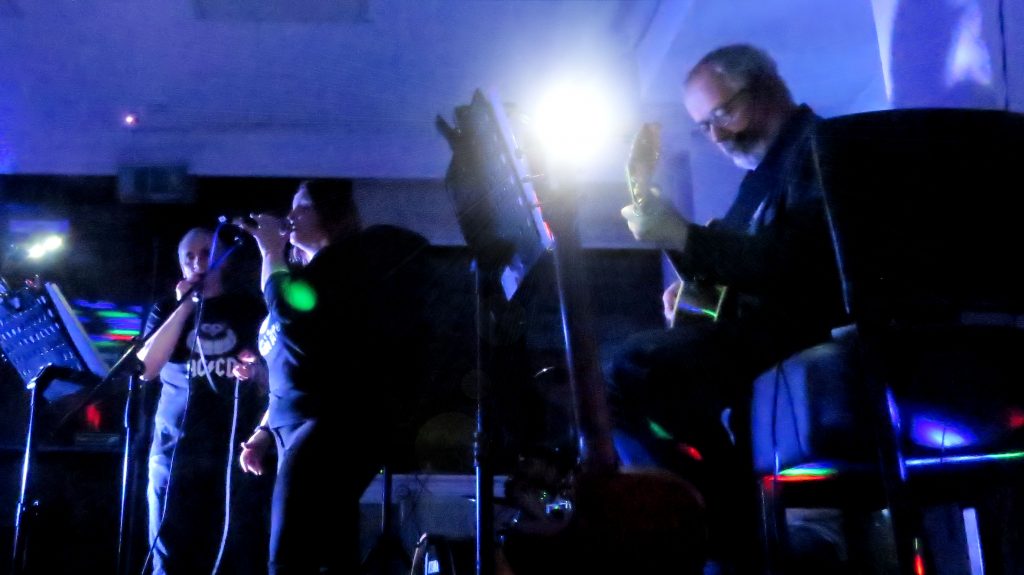 Formed out of Rock Choir, A Cat Called Dave focuses on vocal harmonies and upbeat arrangements. When one of the band moved down to Lyme Regis in 2018 it took little persuasion,for the other band members to join him for gigs in the town. Having played three gigs at the Lyme Regis Brewery in 2019 they're keen to continue the beer themed journey, playing covers and original songs they promise to entertain with a sing along set list.
Pick Your Partner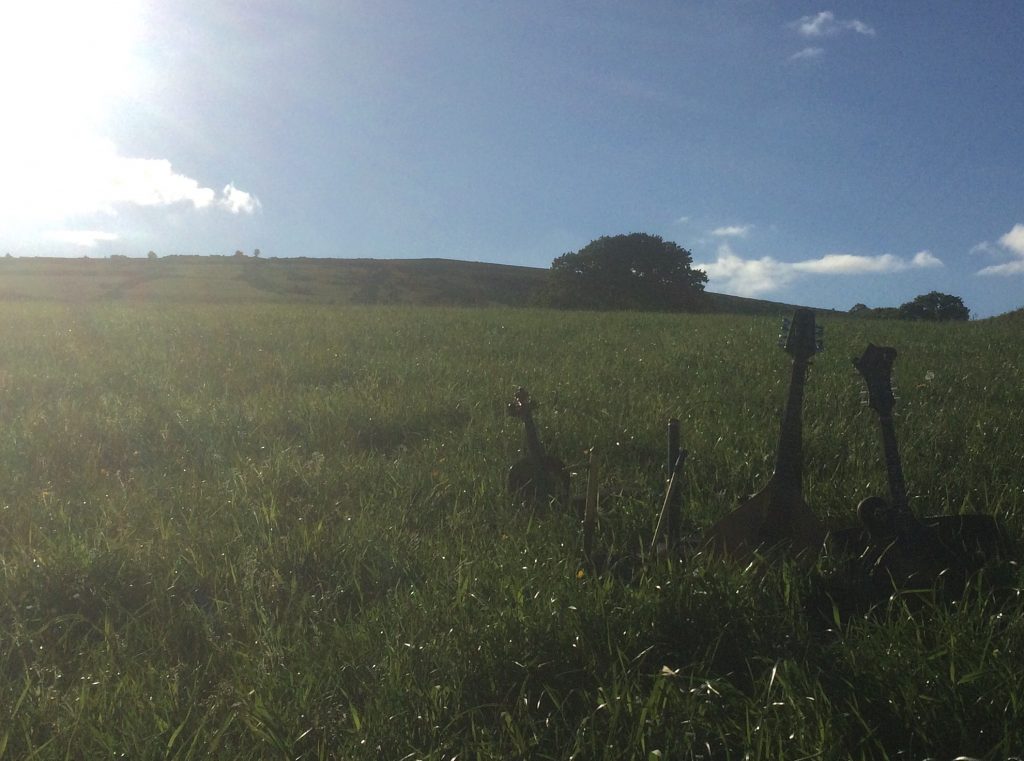 Jamie, Richard and Ollie have been friends for a while and often like to play the finest Irish music together: Uilleann Pipes, Mandolin, Fiddle, Mandola, Flute and Whistles.

B Sharp House Band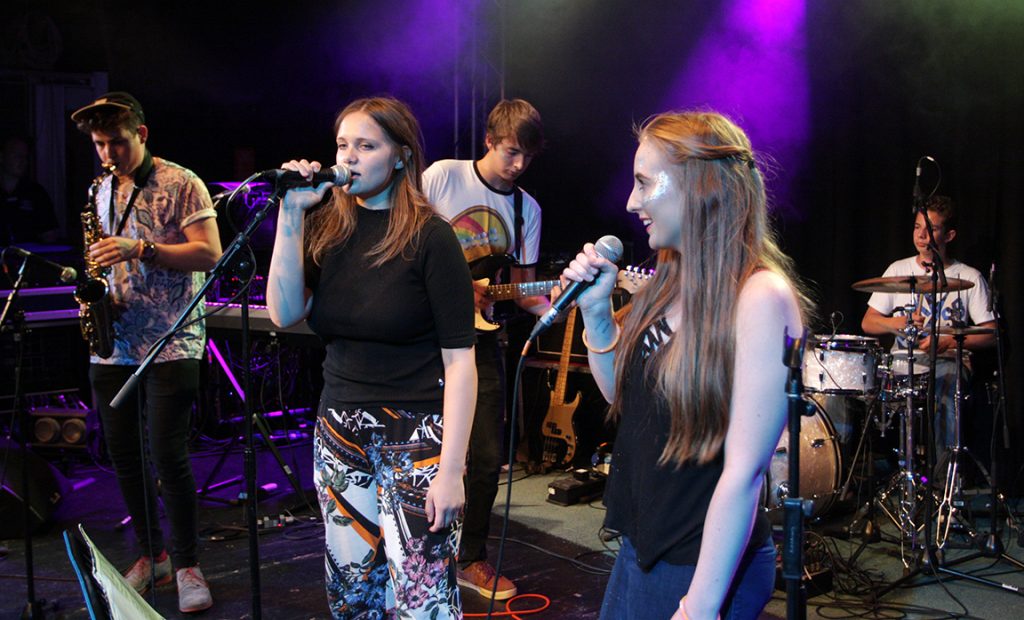 Youth Music Charity B Sharp's House Band is a lively young emerging band made up of talented musicians, packed full of charisma, energy and personality. They meet once a week to play favourite songs and create new ones, and offer something both familiar and new.