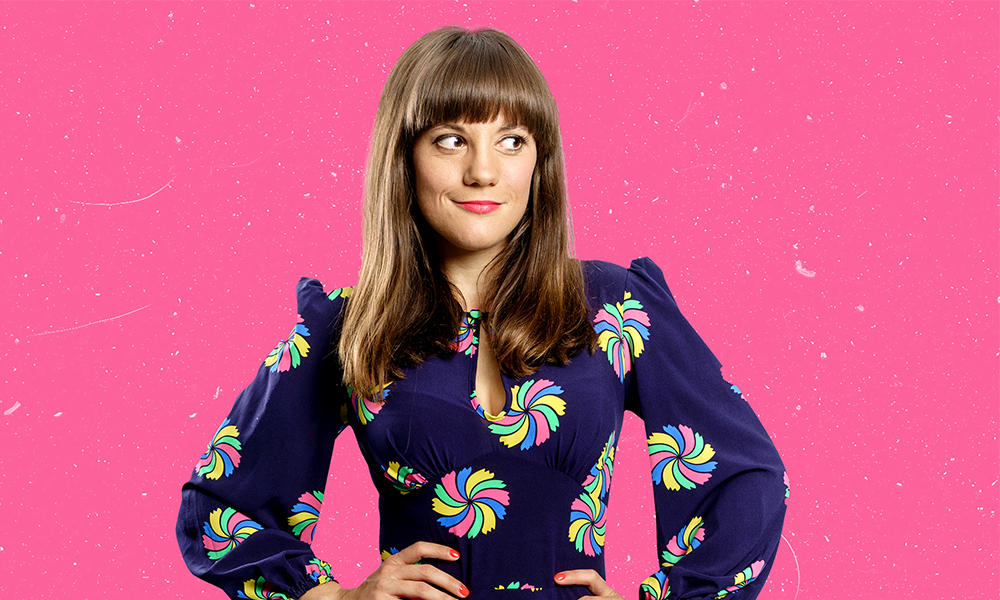 Vikki Stone has appeared on many TV and Radio shows, including The John Bishop Show (BBC One), The Now Show (BBC Radio 4) and This Morning (ITV), and is the current presenter of the BBC Proms Podcast.
In 2011, Vikki won the Soho Theatre Stand-Up Award. Her debut show the same year was nominated for Best New Show at the Leicester Comedy Festival, and her subsequent shows enjoyed sell-out runs at the Edinburgh Fringe Festival, and Soho Theatre as well as on tour.  Vikki has recently been awarded the H100 award for Theatre and Performance and Arts Council England funding and the PRS Bliss Trust new composers bursary for her new orchestral work Concerto For Comedian And Orchestra, which is due to be performed with various orchestras throughout 2017.
Vikki is a former member of the National Youth Music Theatre, and has appeared in many stage plays and musicals including Sweeney Todd, Beauty and The Beast, The Firebird and many others, as well as acting for kids TV shows such as Titch and Ted (for which also she also wrote the theme tune and incidental music), Dick and Dom's Hoopla, and CBBC's Comedy Palace.  She also stars in the BBC Music film Ten Pieces II, which was in cinemas, as well as on BBC2 and CBBC.
Vikki has filmed a TED talk at CERN, as well as being commissioned to write a comedy choral piece for the National Youth Choir Of Great Britain, which had it's world premiere at the Royal Albert Hall, and is currently working on her debut musical.
"THE AUDIENCE WERE ALMOST CRYING WITH LAUGHTER"  — The Guardian
Phil Lucas's live act is something that needs to be experienced to be believed.
"Mr Lucas is wonderfully funny. Our new favourite thing." The Huffington Post
Dan Thomas has been a stand-up comedian for 12  years. He has toured with Lee Evans and Russell Kane, performing all over Europe.
He's the host of S4C welsh language stand up show "Gwerthu Allan" (Sold Out), wrote and co-starred in the BBC Radio Wales hit show "Jason Mohammad vs The Apocalypse" and made his feature debut in 2016's horror comedy "Shadow of the Missing" for which he won several awards at international film festivals (including Best Actor at the LA Film Awards 2016).