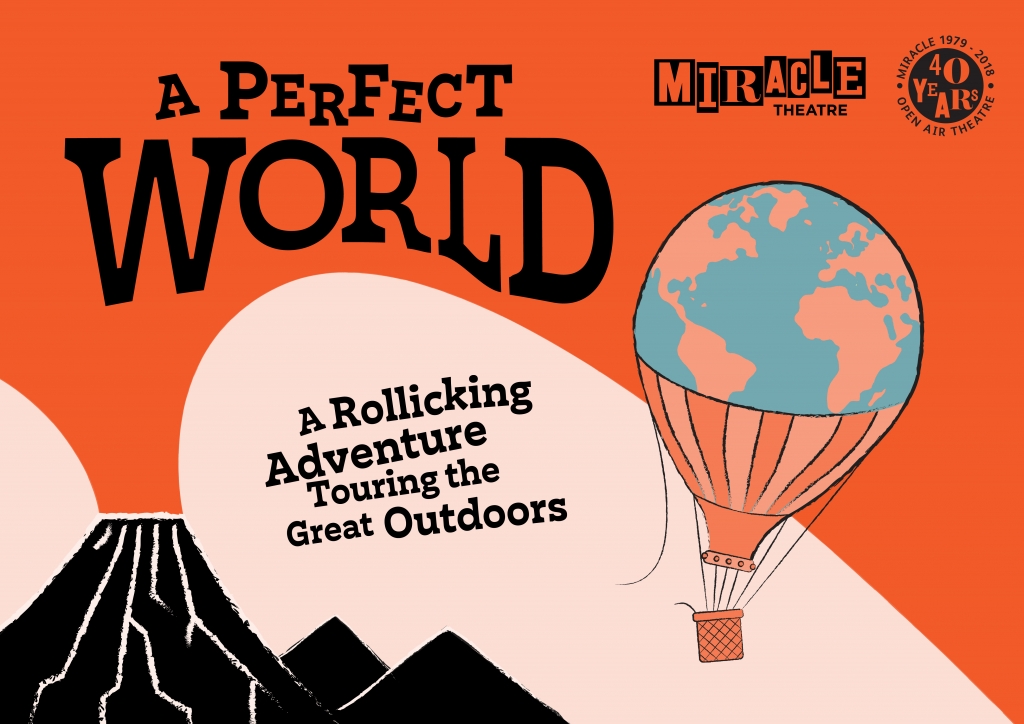 WE REGRET MIRACLE THEATRE HAS RELUCTANTLY HAD TO CANCEL THEIR SHOW DUE TO WEATHER CONDITIONS.
A feisty young woman ventures into a Boy's Own world of undiscovered jungles, treasure maps, campfires and penknives on an action-packed adventure. Leading her team of quarrelsome explorers she stumbles into a bountiful paradise, whose inhabitants seem entirely peaceful, productive and fulfilled. Is this tranquil place the best of all possible worlds? Or is it all too good to be true? A rollicking music-filled adventure visiting Lyme Regis this summer!
'Every Miracle production is a guaranteed winner' West Briton
'Miracle are a joy – go and see them!' Western Morning News
About Miracle
Miracle is an award winning touring theatre company, based in Cornwall with a reputation for producing, comical, highly entertaining and thought provoking shows suitable for anyone & everyone.
Since 1979 they have been touring to the far flung corners of the South West. Miracle's outdoor productions have become a 'must do' activity and pop up in unexpected and extraordinary, including gardens beaches, castles and clifftops.
Recent Awards 
2014/2015 Tourism Activity, Sport & Experience GOLD award winners
2013 What's On Cornwall Best Theatre Production: Waiting for Godot
GUIDE TO OPEN AIR THEATRE
Come prepared! – Bring whatever you need for a cosy evening. Warm woollies, blankets waterproofs and insect spray.
Bring your own seat
Arrive Early – Pick a great spot and enjoy the beautiful surroundings
Bring a Torch – It's very helpful to safely find your way back to the car.