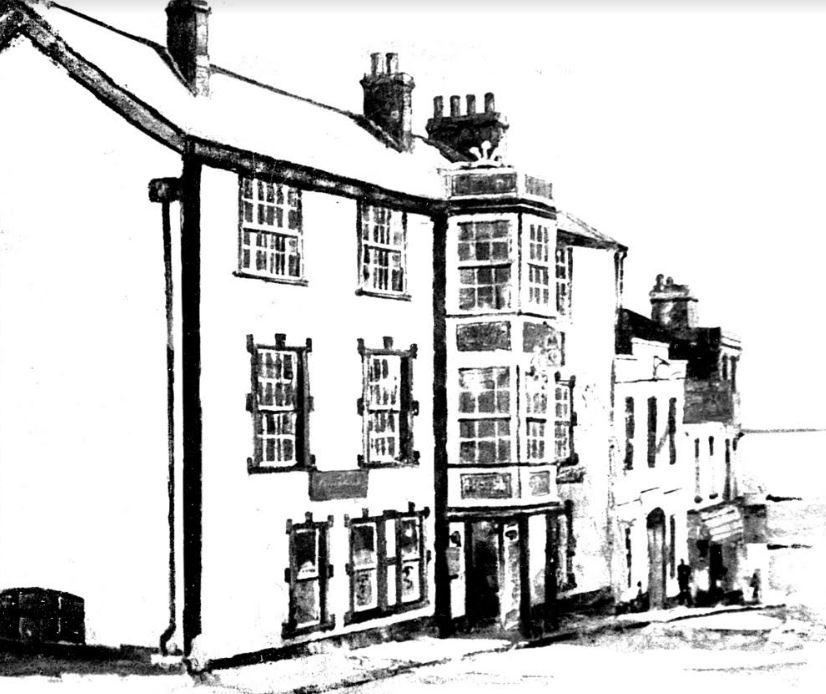 Built in 1601 as a coaching inn, the hotel has been extensively refurbished, yet still retains much of its history and unique charm. Oak beams, wood panelling and an open fire help to create a warm, welcoming and comfortable atmosphere.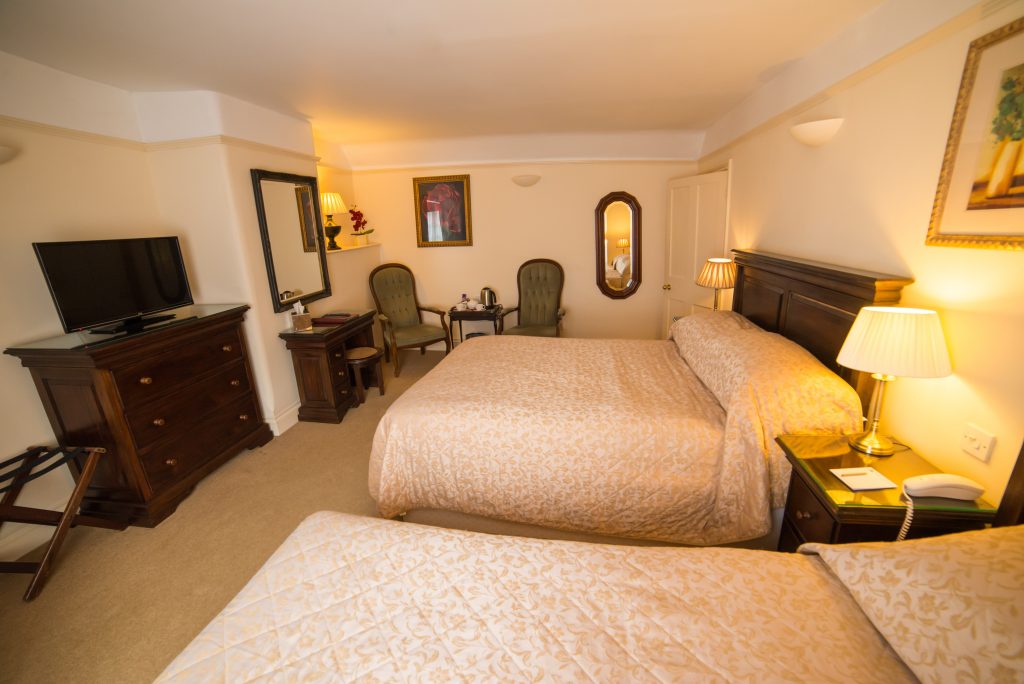 Privately owned and managed, The Royal Lion Hotel has gained an enviable reputation for its friendly service, first class cuisine and leisure facilities, including an indoor swimming pool, Jacuzzi and sauna. There is a private car park and wi-fi is available in the various lounges throughout the hotel.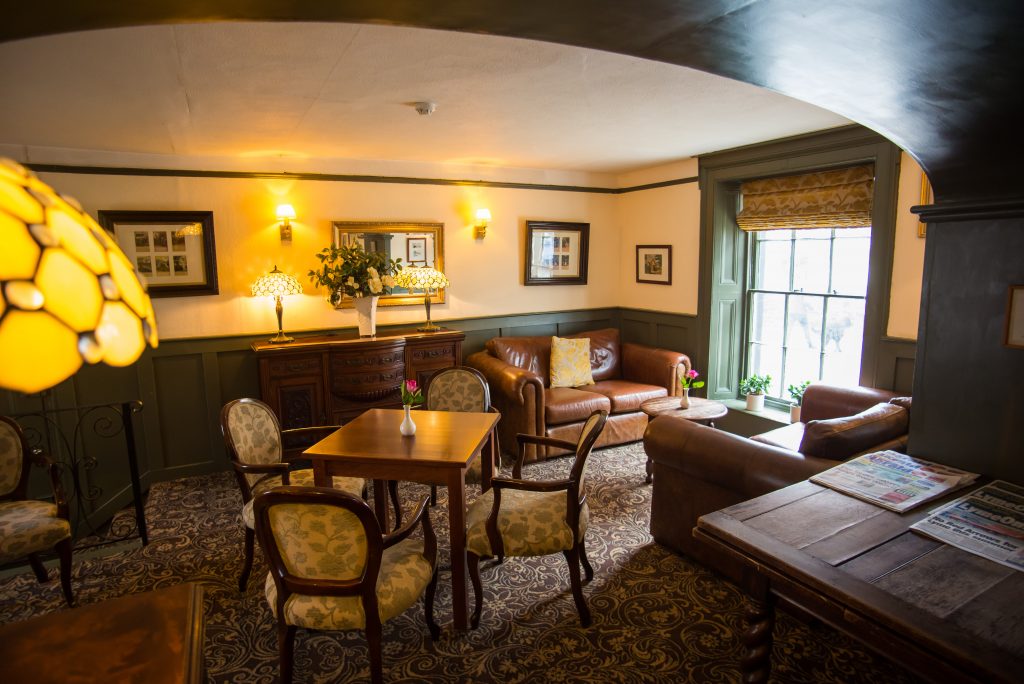 The Royal Lion Hotel prides itself on its dining facilities, offering a variety of options to suit your requirements whilst you are residing with us. The pièce de résistance of our dining options is The Oak Room Restaurant, our elegant and sumptuous dining room serving a blend of classic dishes and modern cuisine.
For less formal dining occasions, we also have the traditional pub atmosphere of The Inn, with open log fires to warm you during those chilly winter days, offering a selection of gastropub delights, as well as a great place to meet for morning coffee, a chilled glass of wine or to grab lunch before exploring the town. On Sundays, we also serve a traditional Sunday lunch offering a selection of dishes associated with this great British tradition.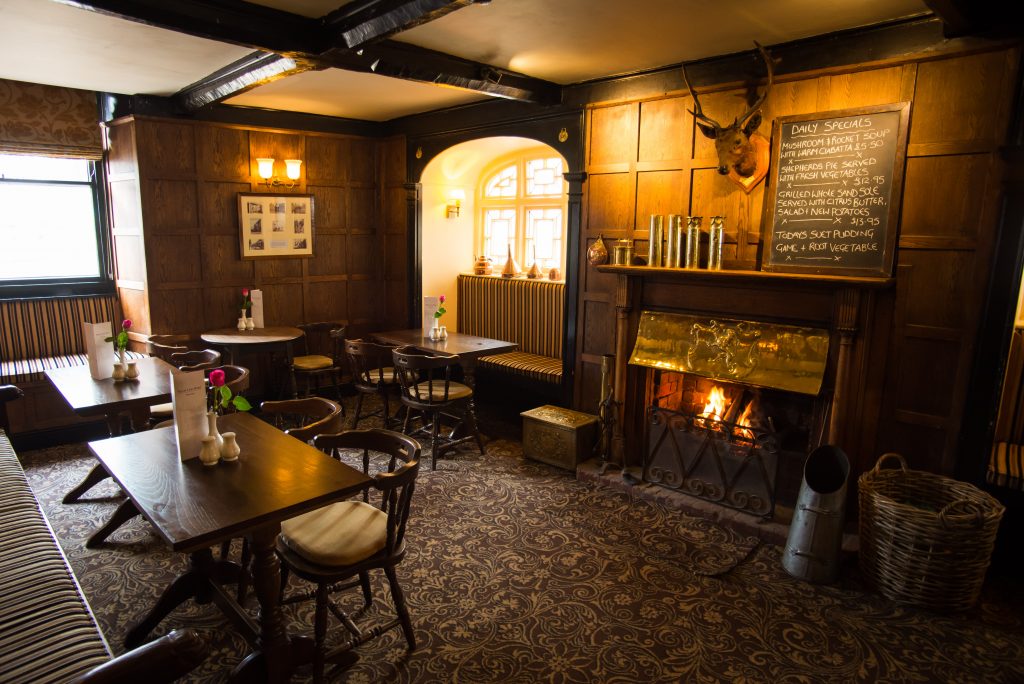 The Monmouth Lounge, is also open for morning coffee, a hearty slice of cake, or a Dorset Cream Tea, with large, homely sofas for guests to relax in.
All three of our dining areas are open to residents and non-residents alike.
"The Oak Room Restaurant" is a perfect setting for that intimate dinner experience, coupled with an extensive selection of wines and of course excellent hospitality. Open daily from 6.45 P.M. to 9 P.M.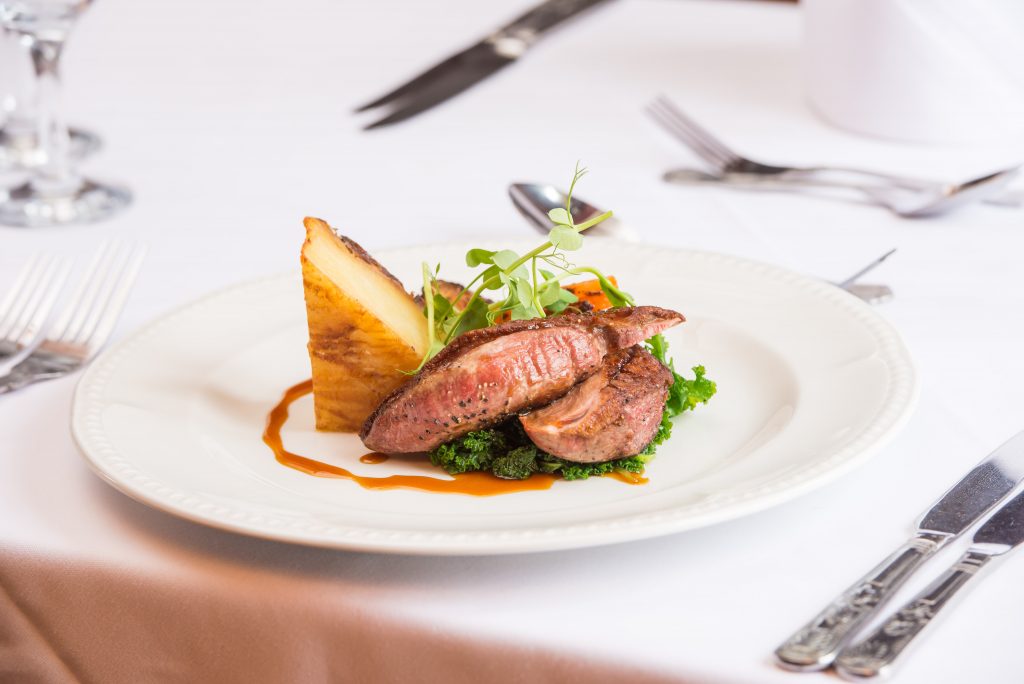 Alternatively there is "The Inn" with its oak beams, wood panelling and an open fire help to create a warm, welcoming and comfortable atmosphere. Open daily from 10.00 A.M. to 11.00 P.M. (Food served 12 – 2.30 P.M. and 6 – 9 P.M.)