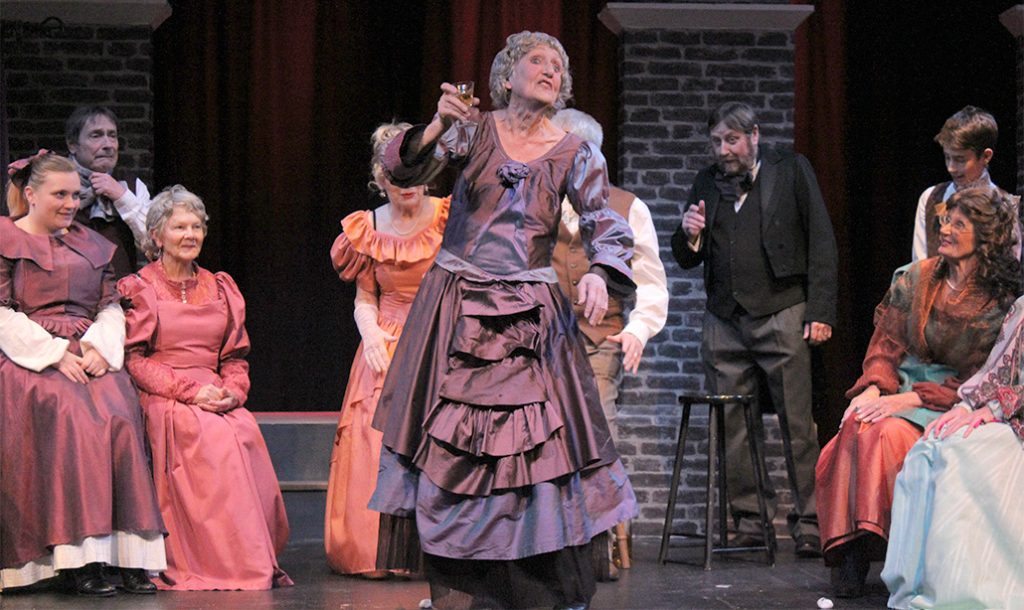 "A Tomb With A View" is a Comedy-Thriller written by Norman Robbins.
By the Third Act, there are more corpses than live members left in the cast. And what about the sympathetic nurse and the author of romantic novels? All is revealed as the plot twists and turns to its surprising conclusion.
"Laughter with a chilly spine" ~ Sussex Express
Seating is reserved. When purchasing online, seats will be allocated automatically.
About the Marine Players
Formerly the Lyme Regis Dramatic Society, the Marine Players were formed at the beginning of 2016 in order to move to a closer relationship with the Marine, and attract a diverse membership. In exchange for free use of the theatre, profits from productions go towards the upkeep of the Marine. So far, its productions have included the Vicar of Dibley and A Christmas Carol.