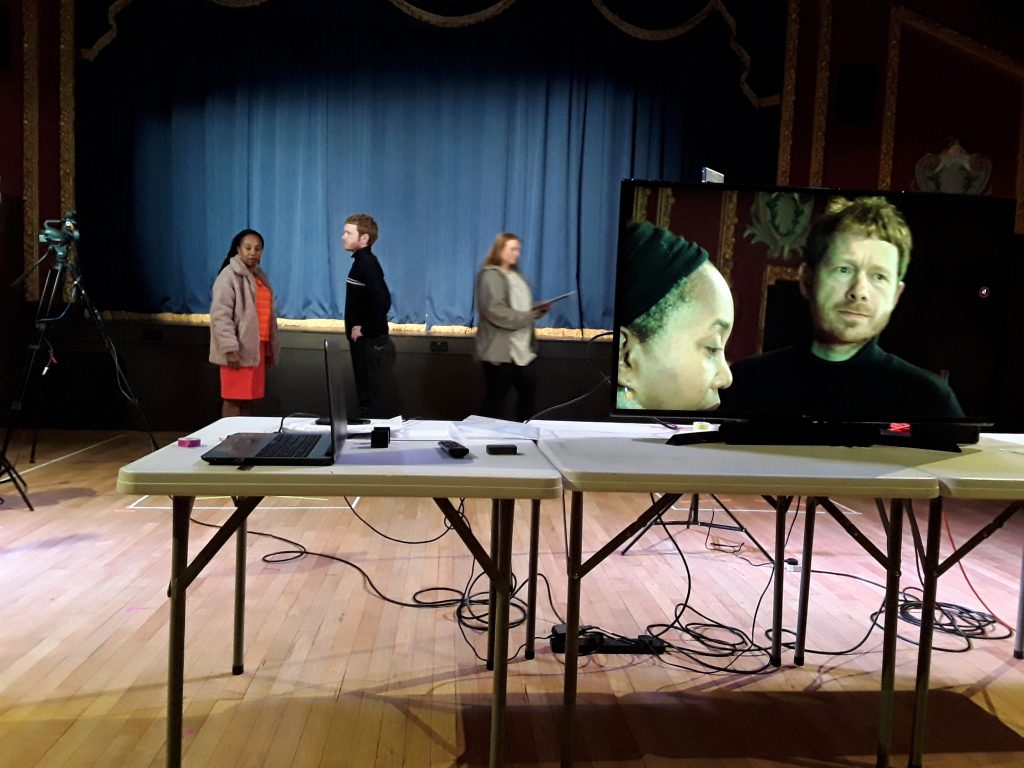 If you're working on auditions for Drama school, making your own film, or have a public speaking engagement, this course offers an introduction into the world of acting.
Term runs from January – March 2022. Tuesday sessions are from on 11th January to 22nd March (excluding 22nd February).

The programme is for people aged 14+

The fee for all classes is £100 for a 10-week programme. Some limited bursaries are available on request.
6 P.M. – 9 P.M.
About Billy Geraghty
Billy has worked as a Professional Actor, Musician, writer, and Teacher for the past 35 years. His interest in acting was sparked by his involvement in the first Lyme Regis community play 'The Reckoning' by Anne Jellicoe performed at the Woodroffe School.
After training at East 15 Drama school, his professional stage career began by playing various roles in Repertory theatre at Nottingham Playhouse, Sheffield Crucible, York Theatre Royal and Liverpool Everyman Theatre.
He has appeared in productions at The Royal Court, The Albany Empire and The Kings Head. In the West End, as well as internationally, he played two iconic rock and roll artists', Buddy Holly in the musical 'Buddy' and Jerry Lee Lewis in 'Great Balls of Fire'.

On Television his credits include regular characters in long running series such as ' The Last Detective' 'London Bridge', 'Holly Oaks' , 'East Enders', 'Family Affairs' and 'The Cup' as well as guest appearances in 'Casualty', 'Midsommar Murders', Doctors', 'Poirot', 'The Bill', 'Lewis', Peak Practise, 'Maisie Raine', 'Endeavour', 'The Golden Hour', 'Down to Earth', 'Mile High', 'Always and Everyone', 'Square Deal', 'Hard Cases', 'Howards Way', 'The Ritz', 'Connie', 'Whitechapel' 'Heartbeat', 'Soldier Soldier', 'Auf Wiedersehen Pet' 'Backup' 'Chancer', 'Holby City' and 'Poldark'.
His feature film work includes 'Closing Ranks', 'No Child of Mine', 'Franklyn', 'Murder by Design', 'Eight Hours from Paris', 'Wilt' and 'Dusty and Me'. He has written and directed Actor/ Musician shows for the UK, Australia, Canada, Singapore, and Malaysia.
He is currently a Screen Acting Tutor at The Arts University in Bournemouth and from 2015-2021 he was Lead screen Acting tutor at ALRA Drama school.