Weekend Passes £30
For access to every single wonderful event on 8 and 9 October
Book Weekend Pass
Living on the Edge
10 A.M. – 11 A.M.
£10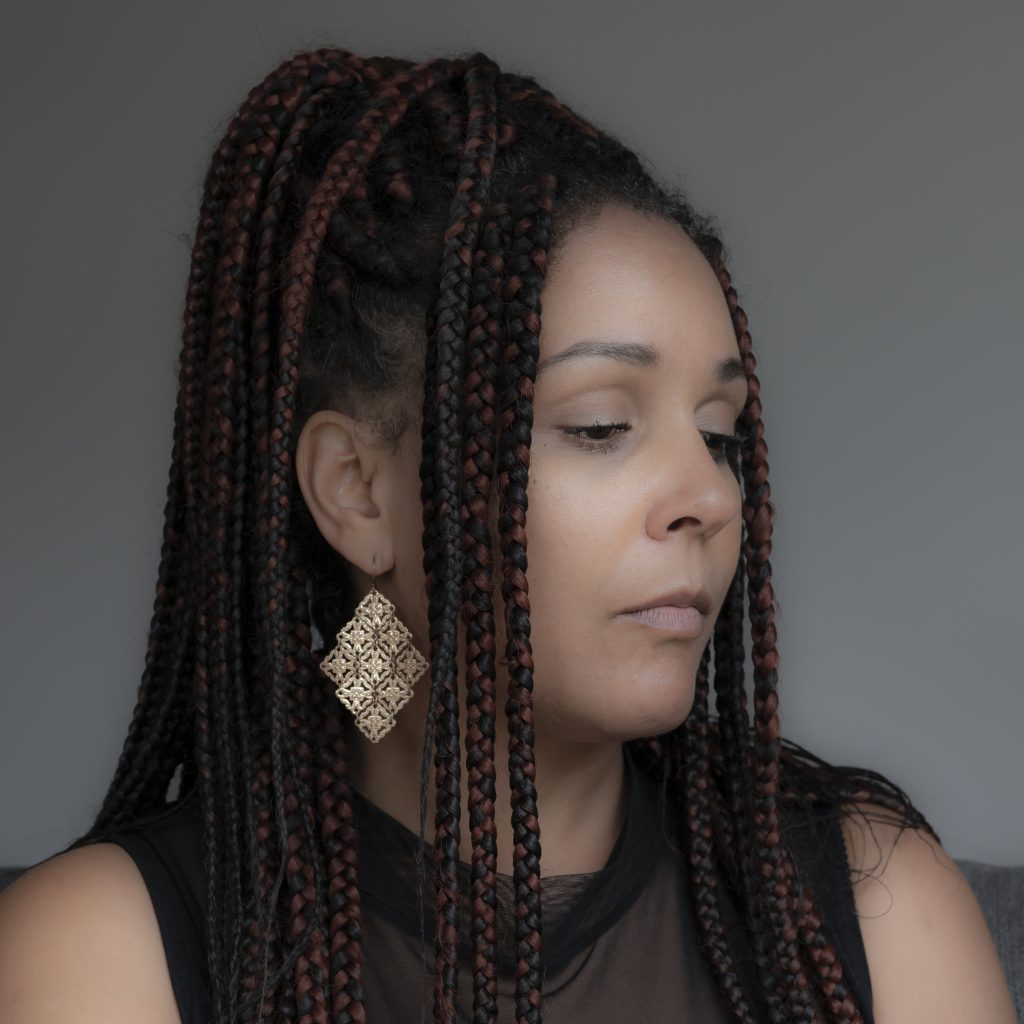 Louisa Adjoa Parker and Davina Quinlivan will be in conversation with Festival co-director Samantha Knights about their work, and their lived experience of diversity in rural Britain.
Louisa Adjoa Parker is a writer and poet of English-Ghanaian heritage who lives in south west England. Her earlier poetry collections were published by Cinnamon Press, and her latest, How to Wear a Skin, was published by Indigo Dreams. Her debut short story collection, Stay With Me, was published in 2020 by Colenso Books, and a recent poetry pamphlet, She Can Still Sing, was published by Flipped Eye in June 2021. She has a coastal memoir forthcoming with Little Toller Books.
Louisa has written extensively about ethnically diverse history and rural racism. Her poetry and prose has been widely praised. She has been highly commended by the Forward Prize; twice shortlisted by the Bridport Prize; and her grief poem, Kindness, was commended by the National Poetry Competition 2019. She has performed her work in the south west and beyond and has run many writing workshops.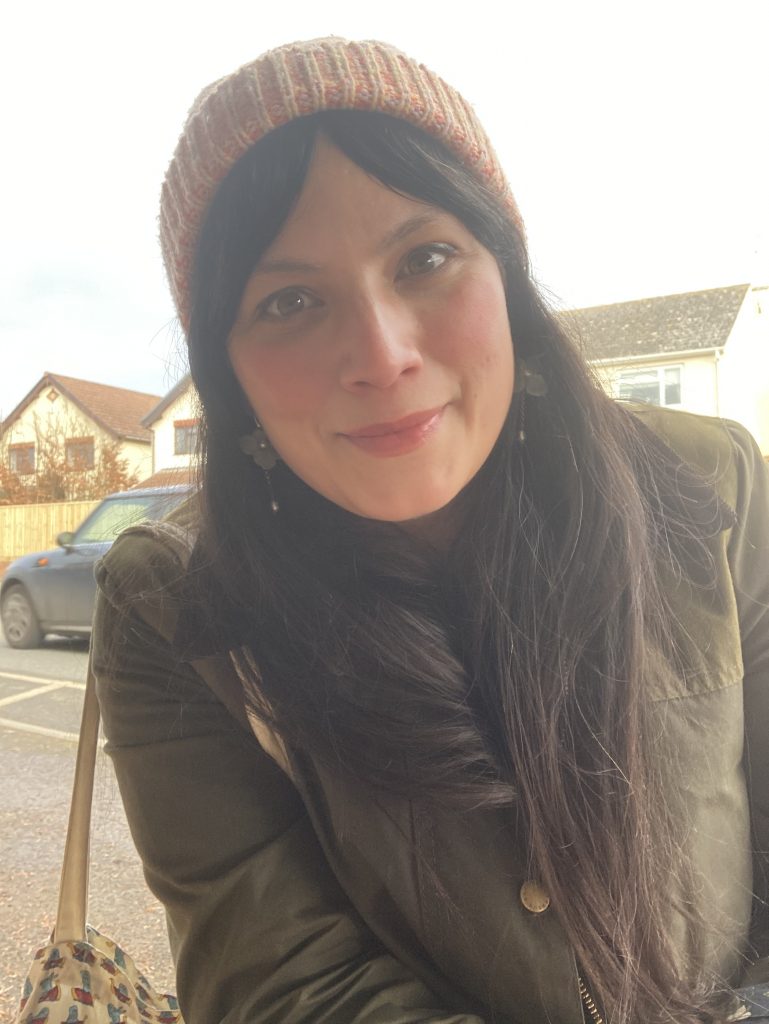 Davina Quinlivan is a writer and visiting research fellow at King's College London. Shalimar is her literary debut. Her writing has been published in The Willowherb Review, Litro, The Clearing and Caught by The River. She is also author of six academic monographs including The Spirit of the Beehive (BFI Film Classics) and Filming the Body in Crisis. Her work has featured as part of programmed, public events with The BFI, The Wallace Collection, The Urban Tree Festival and The Serpentine Gallery. She runs the popular film seminar series F: For Flânerie at The Freud Museum and is part of the teaching ensemble at The New School of the Anthropocene, alongside Marina Warner and Robert MacFarlane. Spiracle Audio will be adapting Shalimar. Davina is currently working on a new project entitled 'Waterlines' on rivers and migration.
Fairy Tellers & Folk Tales
11:30 A.M. – 12:30 P.M.
£10
Nicholas Jubber and Lisa Schneidau will be in conversation with Festival co-director, Bijan Omrani about the history, stories and people behind our fairy and folk tales.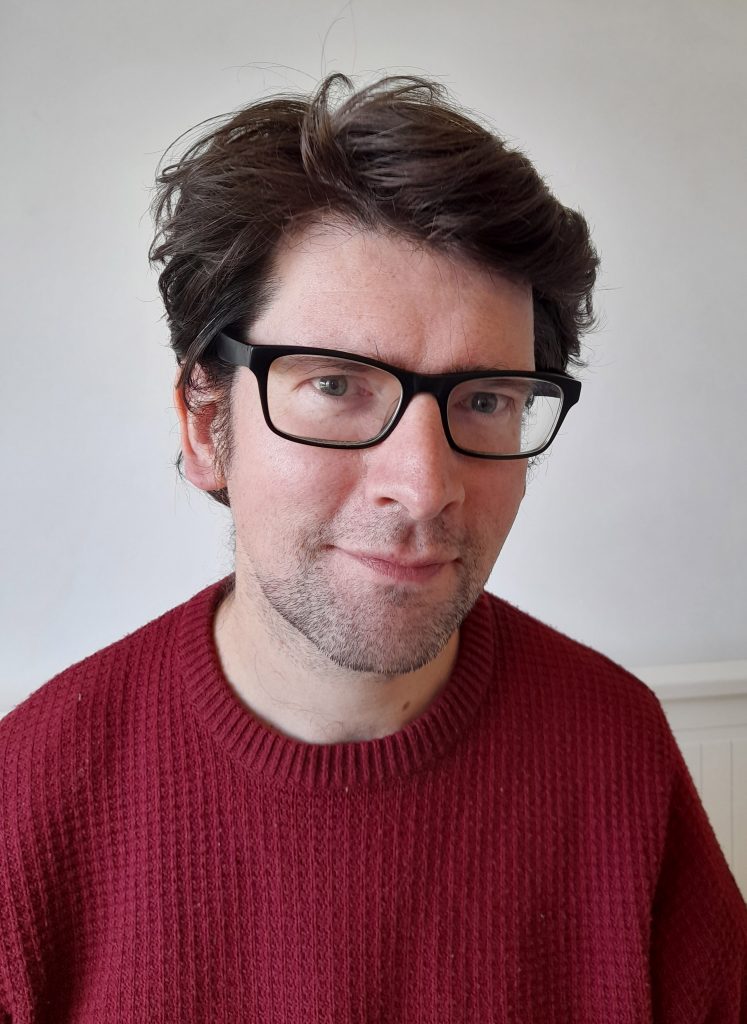 Nicholas Jubber is the author of five non-fiction books, including 'The Prester Quest' (winner of the Dolman Travel Book Award) and 'Epic Continent' (shortlisted for the Stanford Dolman Travel Book Award). He has travelled around the Middle East, Central Asia, North and East Africa and Europe, and written about his experiences for publications including the Guardian, Daily Mail, Irish Times and BBC Online.
Jubber's latest book, The Fairy Tellers, explors the lives of seven tellers of traditional tales. It swings from a Neapolitan soldier-of-fortune who compiled Europe's first integral fairy tale collection, to the woman who wrote 'Beauty and the Beast' and a Russian folklorist who became involved in a plot to assassinate the Tsar. Travelling from Kashmir to Scandinavia, this new history of fairy tales offers a fresh, international interpretation of a beloved genre. It has been described as 'riveting' by the Financial Times, 'captivating' by BBC History and 'fascinating' by the New European.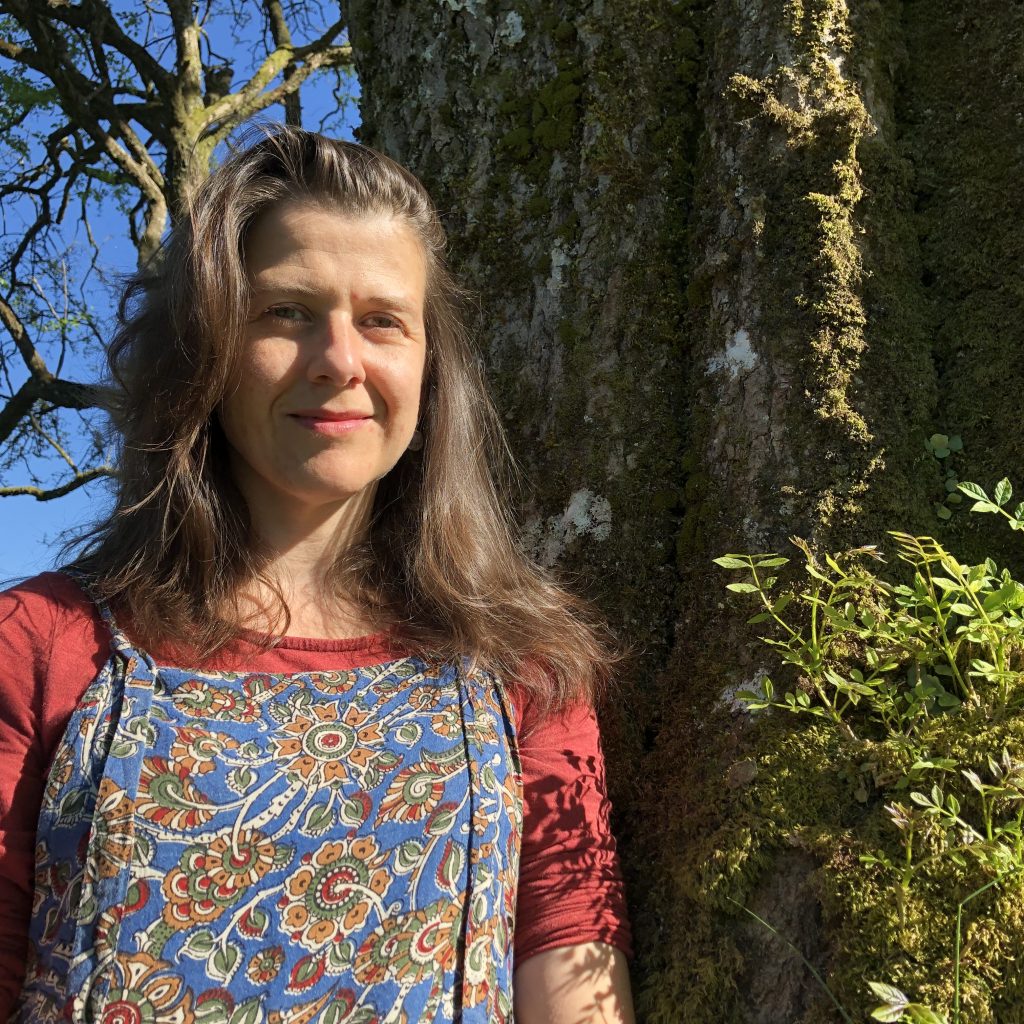 Lisa Schneidau is a, author, storyteller and environmentalist based on Dartmoor. She seeks out, and shares, traditional stories about the land and our complex relationship with it. Lisa's earlier books include Woodland Folk Tales of Britain and Ireland and Botanical Folk Tales of Britain and Ireland. Lisa trained as an ecologist and has worked in British nature conservation for over twenty-five years, in roles as diverse as farm advisor, lobbyist and conservation director.
Lisa Schneidau's latest work, River Folk Tales of Britain and Ireland, takes a dive into the rivers, lakes, ponds and wetlands of Britain and Ireland, at a time when our rivers are in real trouble. Expect traditional tales of river gods, monsters and fairy folk, laced with a good dose of human error and a splash of irreverent humour!
Hope & Glory
1 – 2 P.M.
£10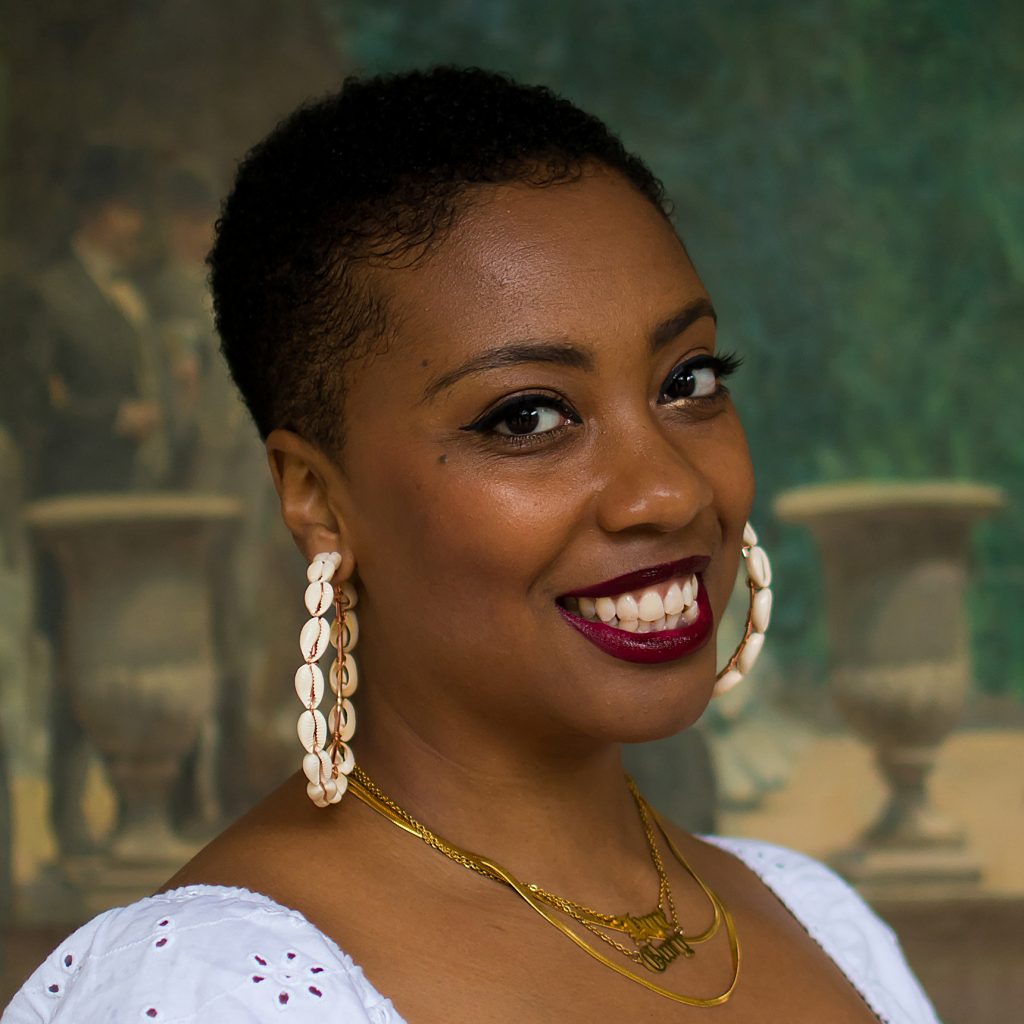 Jendella Benson will be in conversation with Festival co-director Samantha Knights about her highly acclaimed debut.
Hope & Glory is a filmic, engaging debut set against the changing landscape of Peckham. It follows Glory as she returns home from LA to find her family falling apart: her father has died, her brother is in prison and her mother is on the brink of a nervous breakdown. As she navigates the return to a life she feels is out of control, Glory must confront the past, including what really happened to her twin sister Hope.
Jendella Benson is Head of Editorial at Black Ballad – the award-winning digital platform for Black British women – and has previously been a columnist for Media Diversified, MTV UK, and Christian Today. She has written for Metro Online and Independent Voices, as well as had her visual work featured in The Guardian, The Metro, The Voice Newspaper, and on London Live. Her short story, Kindling, was published in The Book of Birmingham and her visual work has been exhibited across the UK and internationally, most notably at the House of Commons, Birmingham Museum & Art Gallery, and at the International Centre of Photography in New York as part of ICP Projected in May 2018.
Breakneck Point
2:30 – 3:30 P.M.
£10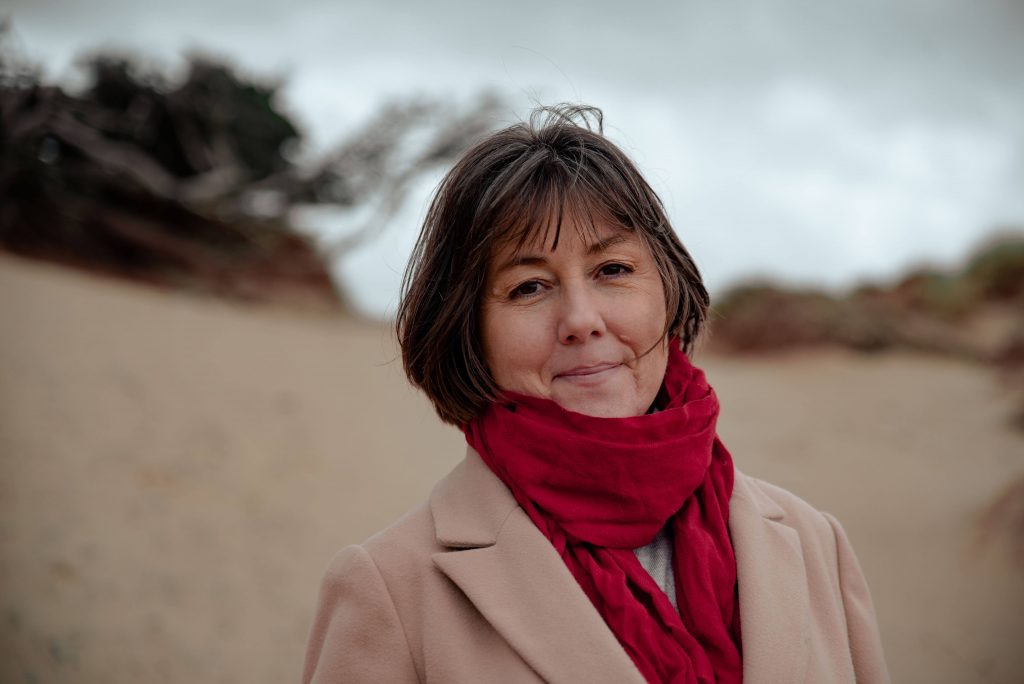 T. Orr Munro will be in conversation about her debut crime novel Breakneck Point with writer and Lyme Crime director, Paddy Magrane.
Breakneck Point is the first of a series following flawed but formidable CSI and single mother, Ally Dymond. Her commitment to justice has cost Ally her place on the major investigations team. After exposing corruption in the ranks, she's stuck working petty crimes on the sleepy North Devon coast. Only when the body of nineteen-year-old Janie Warren turns up in the seaside town of Bidecombe can Ally put her skills to good use. Yet the evidence she discovers contradicts the lead detective's theory. And no one wants to listen to the CSI who landed their colleagues in prison. Time is running out to catch a serial killer no one is looking for – no one except Ally. What she doesn't know is that he's watching, from her side of the crime scene tape, waiting for the moment to strike. When he does, Ally will be forced to question the true nature of justice like never before.
T. Orr Munro trained and worked as a CSI, before changing her career at 33 to become a police and crime journalist. She was born in Hampshire to an English mother and a Greek/Armenian father but later moved with her family to north Devon, the setting for her debut crime novel, Breakneck Point. Her time as a CSI provided much of the inspiration for the novel, shining a light on what happens behind the crime scene tape
In Search of Mary Seacole – The Making of a Cultural Icon
4 – 5 P.M.
£10
Helen Rappaport will be in conversation with Festival co-director Bijan Omrani.
In 2003, she discovered and purchased an 1869 portrait of Mary Seacole that now hangs in the National Portrait Gallery, sparking a long investigation into Seacole's life and career. Having been raised in Jamaica and worked in Panama, Mary Seacole came to England in the 1850s and volunteered to help out during the Crimean War. When her services were turned down, she financed her own expedition to Balaclava, where she earned her reputation as a nurse and for her compassion. Popularly known as 'Mother Seacole', she was the most famous Black celebrity of her generation – an extraordinary achievement in Victorian Britain. She regularly mixed with illustrious royal and military patrons and they, along with grateful war veterans, helped her recover financially when she faced bankruptcy. However, after her death in 1881, she was largely forgotten for many years.
More recently, her profile has been revived and her reputation lionised, with a statue of her standing outside St Thomas's Hospital in London. In Search of Mary Seacole is the fruit of almost twenty years of research by Helen Rappaport into her story. The book reveals the truth about Seacole's personal life and her 'rivalry' with Florence Nightingale, along with much more besides. Often the reality proves to be even more remarkable and dramatic than the legend.
Helen Rappaport was born in Bromley, Kent, and studied Russian at Leeds University, before working as a translator and copy editor. She has been a full-time writer for more than twenty-three years, and is a Sunday Times and New York Times bestselling author and historian specialising in the period 1837–1918 in late Imperial and revolutionary Russia and Victorian Britain.
Yiddish song and klezmer music workshop
4 – 6 P.M.
£12.50 This session will be inclusive, informative and simply fun. East European music is endlessly wide in its style and expression. Some Yiddish songs are rooted in spiritual and liturgical music, particularly the nign – a melody that the Hassidim believe changes consciousness. Others come from the theatre and cinema, describe the diverse lives of Jewish people across Eastern and Central Europe and all the countries they have emigrated to – their history, hopes, memories, politics, celebrations and resistance to oppression. Instrumental music (klezmer) has everything in it too: a huge variety of dance genres designed for all stages of the wedding, instrumental laments and tunes to play for the guest's journey home…We will dip our toes in this repertoire and learn about the history, style and cultural context along with singing and playing together.
Music lovers of all backgrounds and levels are invited to join as singers, instrumentalists must be above grade 5. No knowledge of the Russian, Ukrainian or Yiddish language is necessary. Taught by ear and with music sheets.
Protecting the Amazon & its People
5:30 – 6:30 P.M.
£10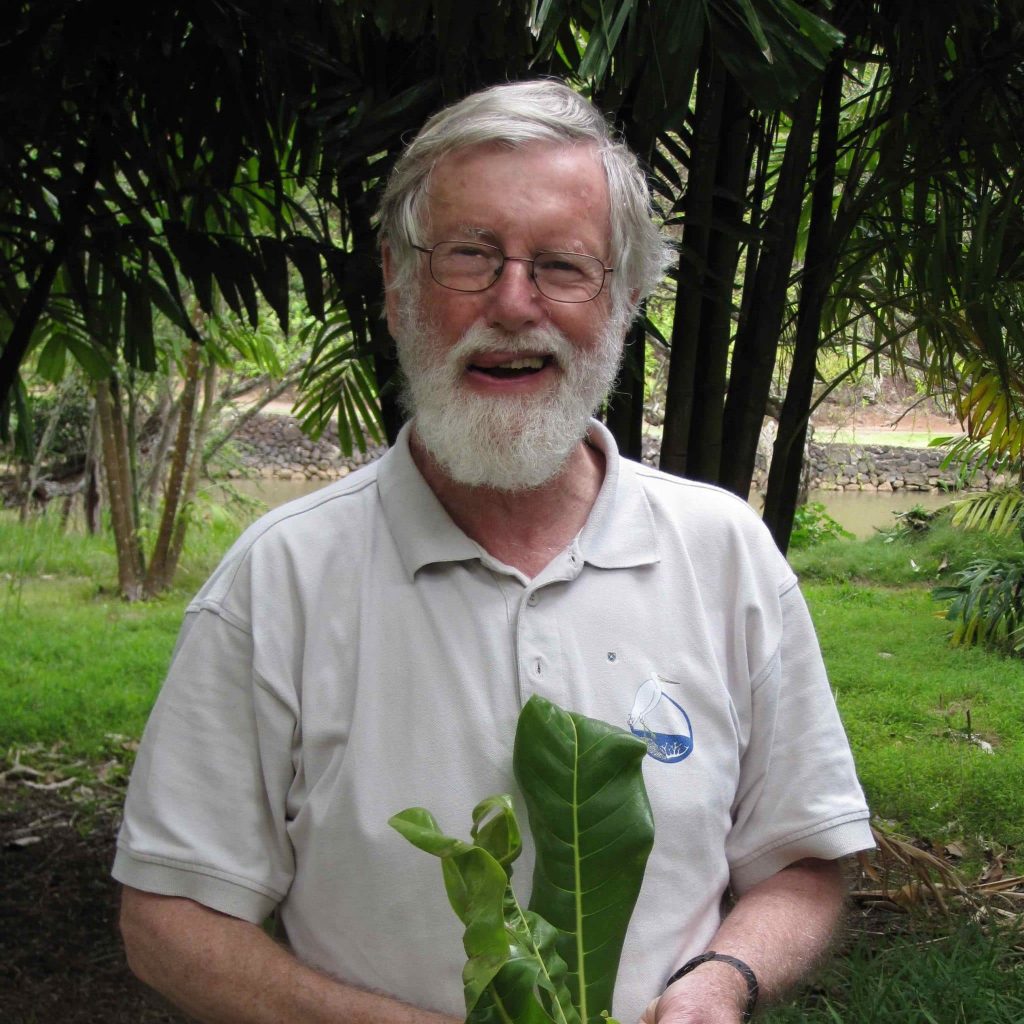 Sir Ghillean Prance will be discussing his latest book, The Amazon Forest and its People, which charts the life of seven tribes including the Yanomami. He'll be in conversation with Dr Julia Knights, Deputy Director of the Science Museum in London.
The book ranges from anthropology, botany, trees, to body painting, cassava, hallucinogenic initiation, plant hunting, basket making, fishing, conservation and forest survival. Often it is the indigenous people who suffer from exploitation both direct and indirect, yet they are key to the forest's very survival. Our future hinges on their survival and that of the Amazon rainforest in which they live and protect. This book, illustrated with a number of Sir Ghillean's photographs, some taken over 40 years ago, and including quotations from earlier Amazonian explorers, has a human quality which brings the forests of Amazonia alive. It has a strong message about the need to preserve both the Amazon forest and its native peoples.
Sir Ghillean Prance is one of the world's leading botanists, and one of the most renowned explorers of the Amazon over the last half-century. He was previously a director of the New York Botanical Garden, and later Director of the Royal Botanic Gardens, Kew. He is also involved with the Eden Project. On research expeditions to the Amazon over the course of 50 years he discovered over 350 new plant species, and he is the author of a large number of books and scientific works, including the recent That Glorious Forest: Exploring the Plants and Their Indigenous Uses in Amazonia (2014).
Songs of the Shtetl and Steppes
7:30 P.M.
£12.50
Clarinettist and composer Merlin Shepherd is an innovative force in the klezmer renaissance and Polina Shepherd a virtuosic vocalist, pianist and composer. They both base their musical expression in East European Jewish culture – klezmer music and Yiddish song. They join together for a special concert at Shute Festival.

With decades spent on studying and absorbing the music of their roots in detail and lovingly maintaining the style, they also draw influences from linked cultures: Turkish, Slavic, Greek, Romanian… Their original style weaves a sound that, so like music from these countries themselves, moves the listener physically, emotionally and spiritually. Their performance incorporates improvisation, freedom and spontaneity – so every concert is unique.
ABOUT THE INTERVIEWERS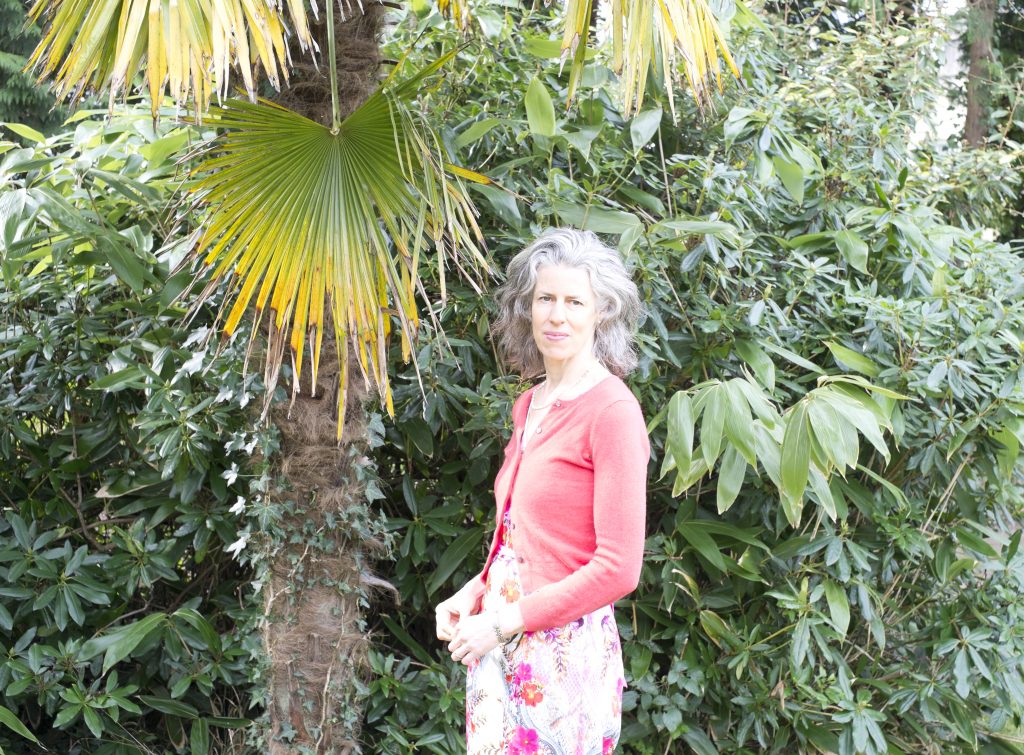 Samantha Knights is a co-director of the Shute Festival and resident in Devon. She is a barrister (Queen's Counsel) specialising in public law and civil liberties including refugee and trafficking law. She is also Adjunct Professor of Law at the University of Miami. She is the author of two books on religion and law.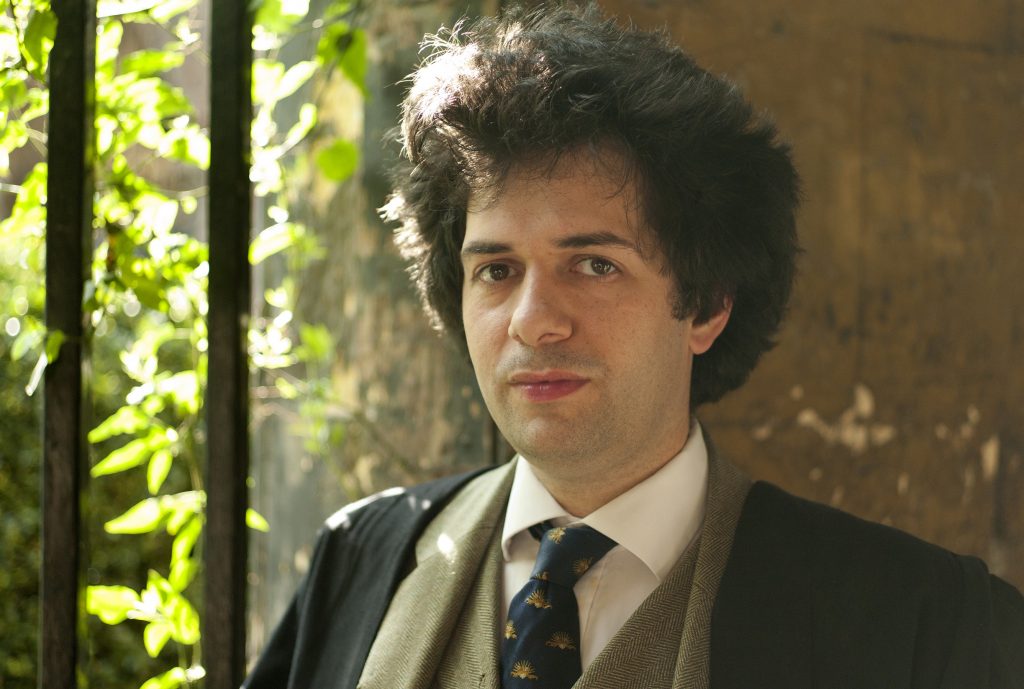 Bijan Omrani is a co-director of the Shute Festival. He is a historian whose books include works on Afghanistan, the Silk Road, and Classical history. He is an honorary research fellow at the University of Exeter. He is a regular contributor to the Literary Review.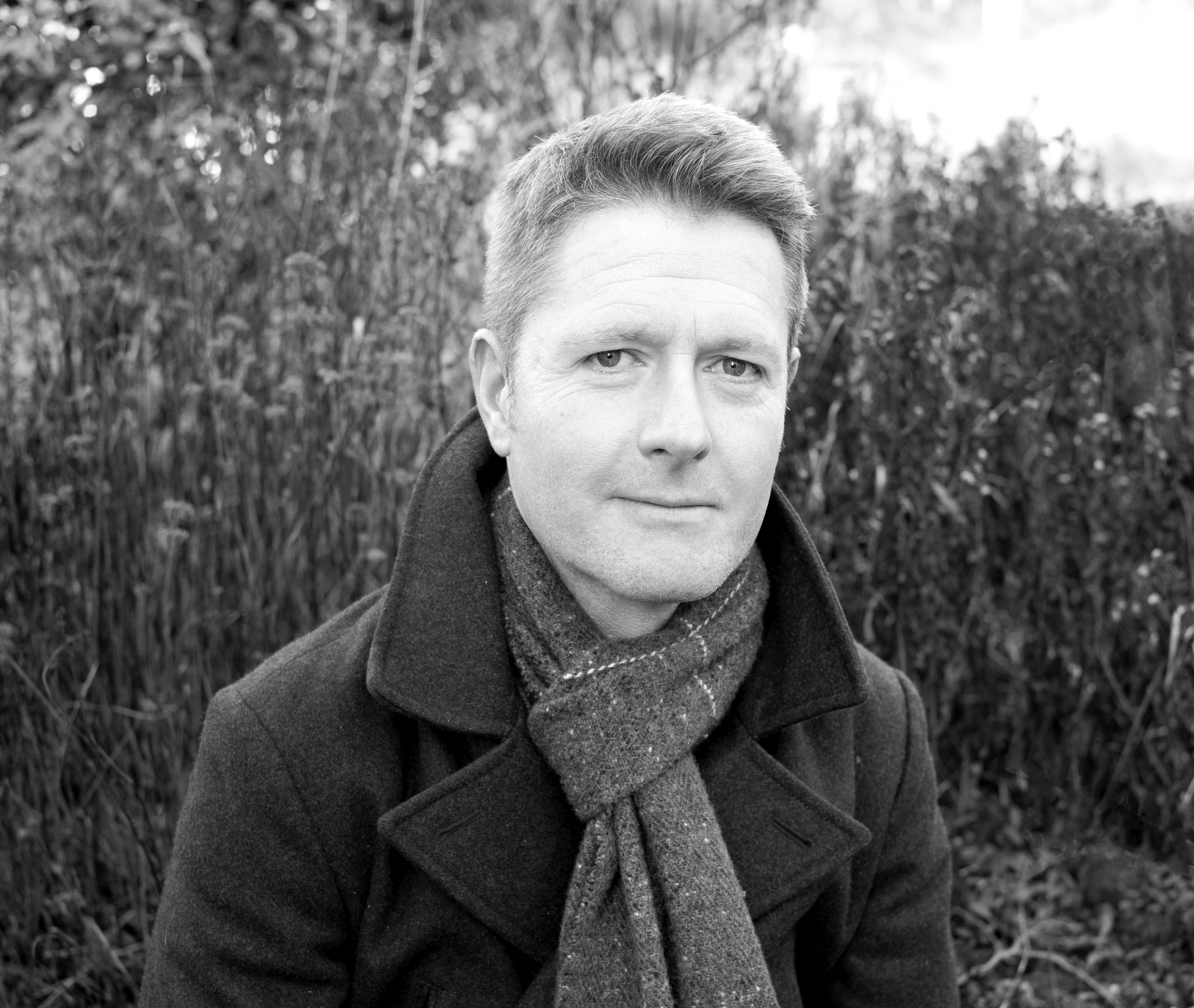 Paddy Magrane is the bestselling author of the Sam Keddie thrillers, Disorder and Denial, and the Audible Original, Red Desert. He is a psychotherapist and the director of Lyme Crime, Dorset's very own crime and thriller festival.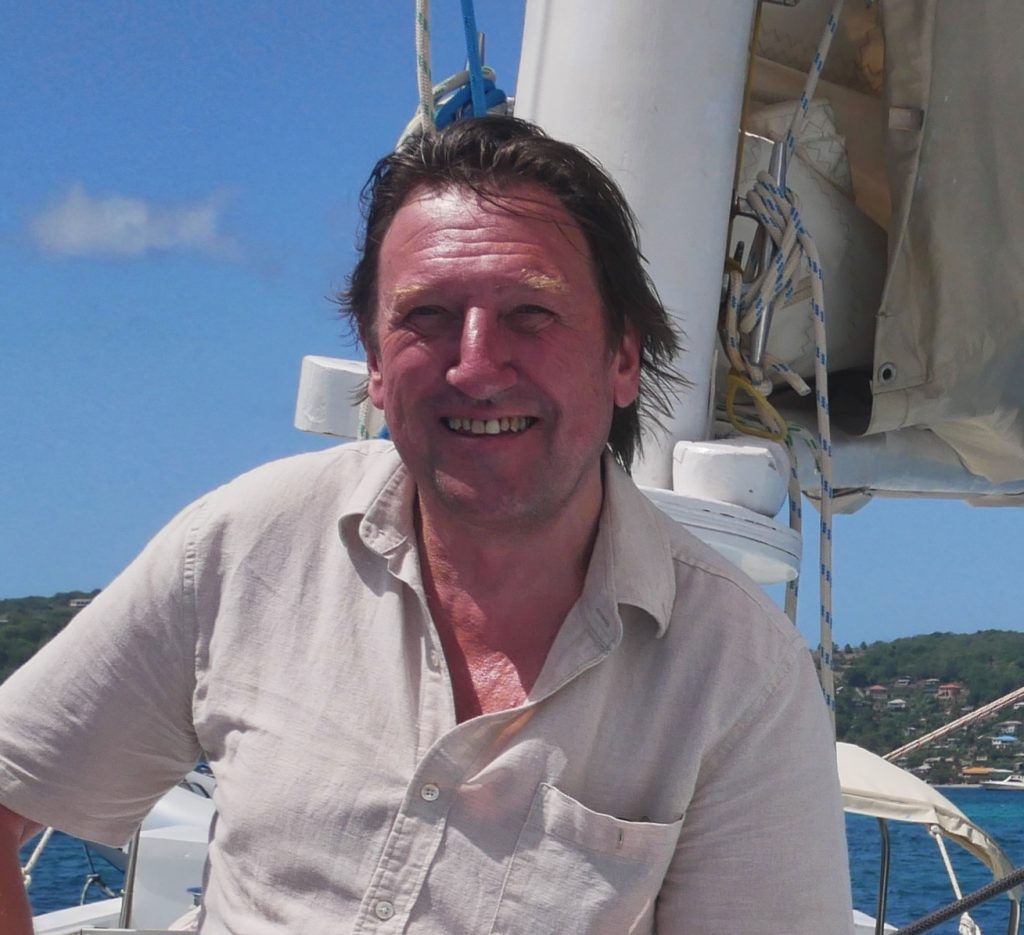 Martin Hesp is a writer and journalist based in Somerset. For decades he was Editor at Large of the Western Morning News and his knowledge of the South West is unsurpassed. His recent books include The Last Broomsquire and The Deer Park: A Modern Fairytale.
Julia Knights is a scientist who previously worked for DEFRA and the Foreign Office, with postings in Shanghai, Moscow, and Brasilia. She is now Deputy Director of the Science Museum in London.