Up in the Attic is the brand-new collection of verse from one of the nation's favourite poets, Pam Ayres, published on 26 September by Ebury Press.
With the same magic that has enchanted her fans for more than four decades, Pam's new collection is by turns side-splittingly funny, at others so reflective and profound that audiences are moved to tears. From the horror of playing host in 'The Dinner Party' and complaints about pub tableware in 'Don't Put My Dinner on the Slate!', to the poignant 'Up in the Attic', in which Pam is deluged by memories when searching for an old document, and the sadness of wartime 'Down The Line', this new collection will tickle and move readers in equal measure.
Pam will talk for about an hour, after which she will sign copies of her books.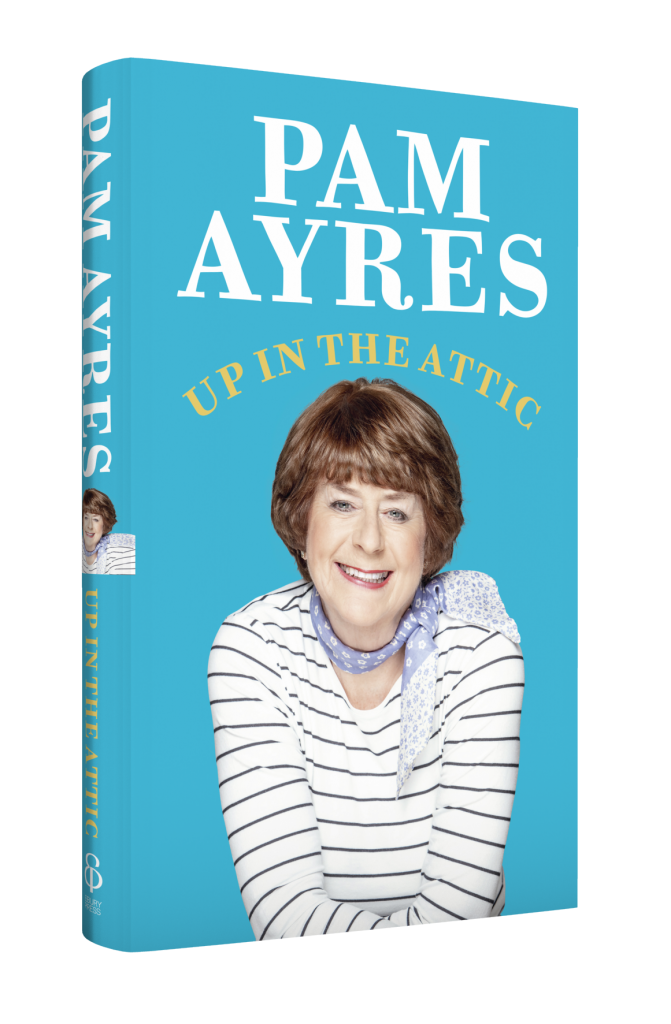 Pam Ayres has been a writer, broadcaster, and entertainer for over 40 years. She is the author of several best-selling poetry books, including The Works, Surgically Enhanced, You Made Me Late Again!, and The Last Hedgehog. Pam's autobiography, The Necessary Aptitude, was a best seller when it was published in 2011. On radio she is a regular on Just A Minute, six series of her own Ayres On The Air, and has appeared twice on the legendary Desert Island Discs.
"Pam Ayres is absolutely essential to British humour, reminding us all to be tickled by the small joys and ridiculousness of everyday life. It's not something poets often do – they're usually too deep in love, death and angst." ~ The Mail on Sunday
In association with Winstone Books, Sidmouth