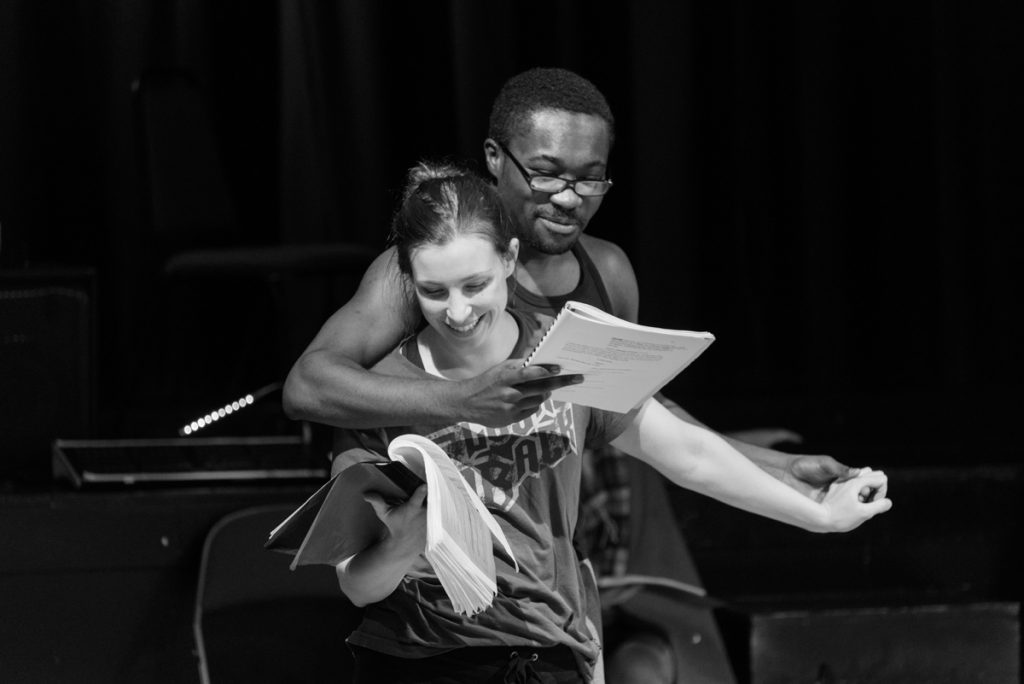 Would you like to read a part in a play? Would you like to listen to a play being read aloud?
While we are all staying home more, we want to keep in touch. And we want to enjoy some plays. Each month we will be reading and enjoying a play out loud.
It's an opportunity to (safely) spend time with others doing something fun.
The play reading group will take place on the last Sunday of each month, and there are two sessions.
Play titles are shared in advance below so you can pre-read if you wish but there is no requirement to do so.
The event is free, but must be booked in advance. Donations are welcomed. Tickets are available for both readers and listeners and there are two sessions.
This month's play: The Playboy of the Western World by J. M. Synge.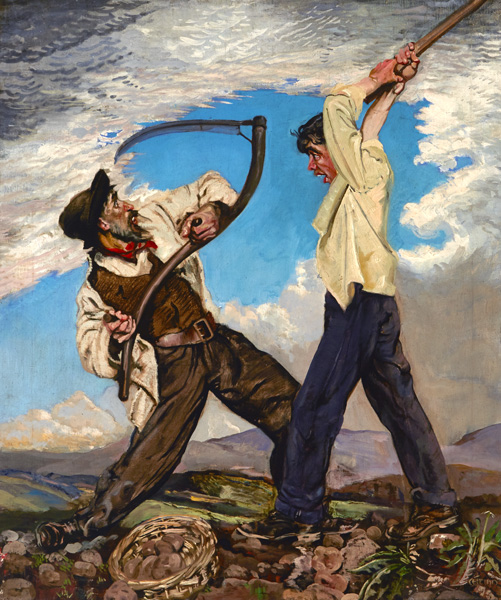 'There's a gap between a gallous story and a dirty deed'
This savagely funny Irish classic was first produced in 1907 and was met with rioting and controversy when it premiered, sending shock waves across the dramatic world.
Set in a small village in the west coast of County Mayo, The Playboy of the Western World is a lyrical comedy which tells the story of lonely dreamer Christy Mahon who wanders into a pub, claiming that he has killed his father. Captivating the locals with his talk of bravery he becomes an instant hero but it turns out that there's an unexpected twist in his tale.
One of Ireland's finest writers, John Millington Synge was a co-founder of the Abbey theatre and wrote only six plays before his untimely death at the age of 37, including The Shadow of the Glen, Riders to the Sea and The Well of the Saints.
A MESSAGE FROM THE ORGANISER CLAIRE HORSBURGH
This online play reading group was formed because I really wanted to read more plays. I thought there might be a few others out there who would like to do this but it turns out that there are loads of us!
I now facilitate four groups for the Marine Theatre, choosing a play or extract for us to read each month. Parts are assigned at the start of each session and we have a few minutes at the end to talk about what we have read. Everyone who wants to read gets a chance to do so. You do not have to have any play reading experience to join in. You can even just come along to listen if you want to get a feel for things; we have a few listening places available in each group.
We meet on the last Sunday of each month and the Monday after that. It is a great way to spend an hour and really brings the text to life. It's been a real joy to discover the plays we have read so far and I look forward to adding more to that list.
Groups are capped at 10 readers & 4 listeners. We have small groups so that we can all get to read and talk about the play. For this reason, if you get a ticket, please make sure you attend. If you have a ticket and discover that you can't attend after all, please return the ticket in good time for someone else to take it.
About Claire
Claire is an author, educator, and facilitator. In 2015, after teaching Film Studies, English, and Media Studies for over a decade, Claire decided to have a go at doing other things. She currently writes content for textbooks and teaches a module at UWE. As well as writing, her interests include film, literature, walking, art, crafts, and theatre. She likes talking to people and drinking tea.