The Powerhouse Gospel Choir is a red hot female choir, led by director and founder, T Jae Cole. Honing their skills in The London Community Gospel Choir, many have since gone on to work with some of the world's biggest artists such as Quincy Jones, Pharrell Williams, Blur, Sam Smith, Tom Jones, Florence and the Machine and Ellie Golding.
Gospel music is at the root of much soul, R&B and blues. Many of the world's most famous vocalists started singing first in gospel choirs – Ray Charles, Aretha Franklin, Otis Redding, Howlin' Wolf and Al Green.
This powerful performance will lift the spirits, raise the roof and rattle those walls. Singing traditional gospel songs as well as more contemporary covers, the Powerhouse Gospel Choir will knock your socks off with their sheer passion and joyful exuberance. Don't miss this memorable experience.
"We can get away to a better place if you let me take you there" – The Staple Singers
"You brought the house down with your Joy to the World – we feel blessed"- London Symphony Orchestra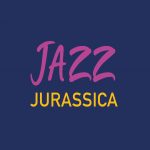 Jazz Jurassica packs the Bank Holiday weekend with events in Marine Theatre and other venues around town. For more details on all the weekend's events and discounted Weekend, Saturday and Sunday tickets, visit jazzjurassica.co.uk or pick up a free programme from Tourist Information Centre, Lyme Regis.