Xhosa Cole (pronounced Zosa) grabbed the national limelight by winning the BBC's Young Jazz Musician of the Year in 2018. In the following year he won the Parliamentary Jazz Award for "Newcomer of the Year". And then Jazz FM's 'Breakthrough Act of the Year'. These accolades led to work with Monty Alexander, Courtney Pine and Soweto Kinch.
He grew up in Handsworth, Birmingham. And follows in the footsteps of fellow sax-playing Brummies – Soweto Kinch and Shabaka Hutchings.
He completed a sell-out 24-date national tour in 2019 and released his debut album K(no)w Them, K(no)w Us in July 2021. The critical response to the album was universally ecstatic. All this at only 24 years old at the time!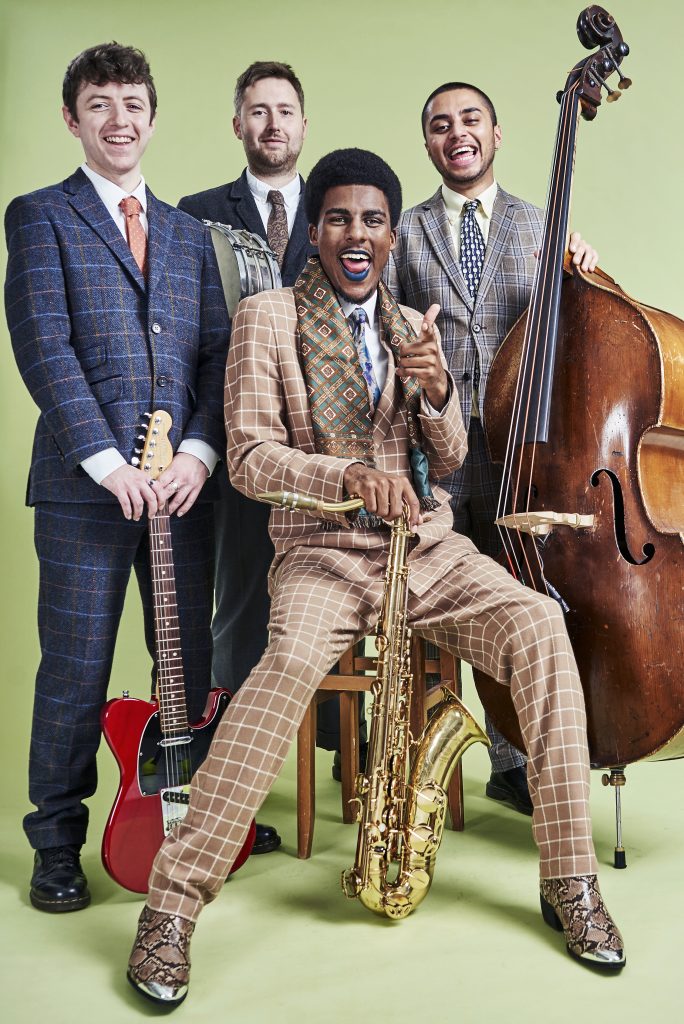 Cole cites fellow Birmingham-based jazz-singer/composer, Sara Colman, as a big influence. "I owe her a lot – she's amazing, a really gifted sense of melody". You may remember Sara from her appearance at Jazz Jurassica in 2021 with her Joni Mitchell show.
He's still part of the Birmingham scene despite his growing celebrity. "It's all well and good to strive for your own instrumental thing. But the flip side is making sure you're available to help support the young ones. That's a big part of why I am still in Birmingham, because I can contribute here."
Xhosa's is now one of the most exciting young talents in the country. At this stage in his career he is still learning, developing and growing. He embraces players from different traditions and outlooks related to his African heritage. This, and his grounding in his inner-city community, has created a unique talent.
Thelonious Monk (1917 –1982) was an American jazz pianist and composer. He is the most recorded jazz artist after Duke Ellington.
Famous for his style in both music and dress, Monk's music is both humorous and playful. He was a prolific composer. Many of his compositions are in 12-bar blues or the 32-bar ballad form and became jazz standards. He would often break into dance to emphasise the rhythm he wanted from his band members. You might feel moved to shake a leg too!
No booking fees when purchased from Jazz Jurassica