A few years ago, while sorting through his sheet music, legendary sax player, Howie Casey, came across some of the songs he used to play with the Beatles and Wings in the 60s and 70s.
As he went through it, enjoying great memories of that time, an idea sprang to mind.
Why not form a new band like that, celebrating the fabulous music of Paul McCartney, the Beatles and Wings, similar to the lineup used on the Wings Over America Tour?
So the band began to form, with help from other experienced and professional musician friends. The current lineup has 11 of the country's finest musicians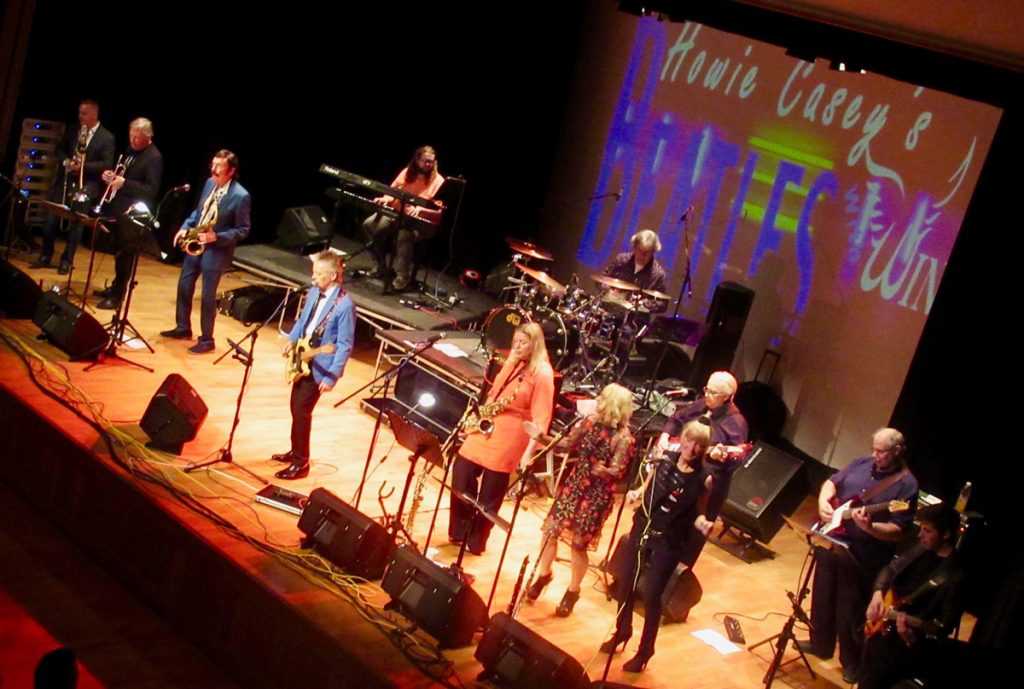 Over the last couple of years, 'Beatles with Wings' has performed brilliantly successful, sell out shows at venues around the UK. Don't miss a rare opportunity to see this great band.
This date of this event has changed (the previous date was 12 April 2020). All tickets for the original date are valid for the new date. Please read more here