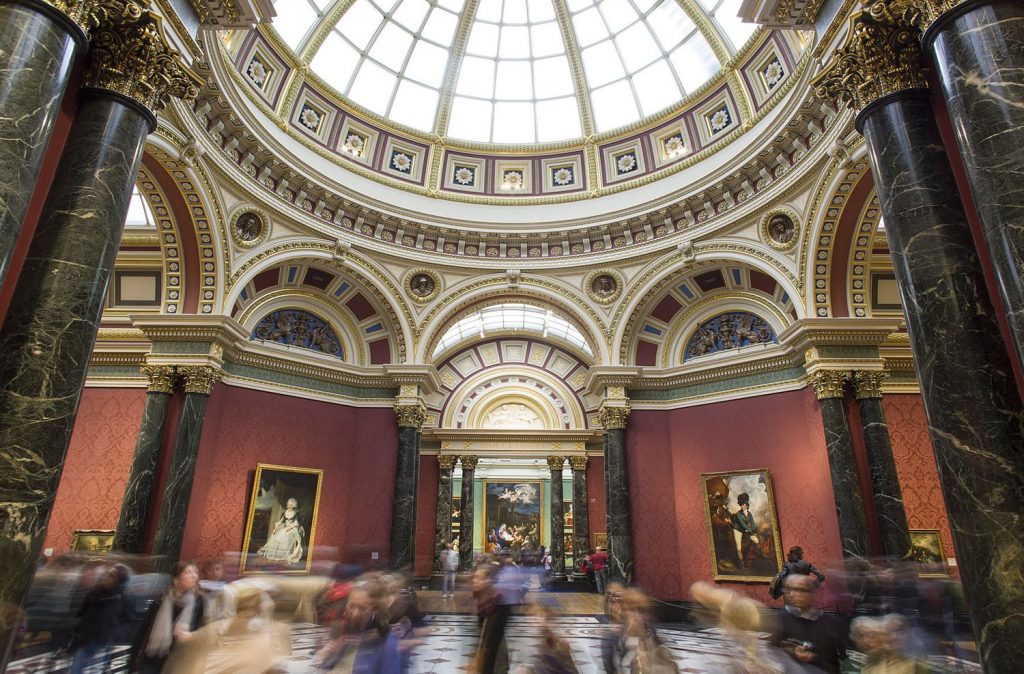 This film gives voice to those who work at the gallery – from cleaner to curator, security guard to director – who identify the one artwork that means the most to them and why. An assortment of people from all walks of life who have a strong connection to the gallery make surprising choices of both well-known and lesser-known artworks. Finally, some well-known celebrities explain what they head for when they visit the gallery. These stories are used as a lens through which to explore the 200-year history of the National Gallery and what the future may hold for this spectacular space.
Everyone in this film has a special connection to the National Gallery, making for some heart-warming, moving and surprising stories.
Beloved celebrities, devoted staff members and world class experts come together to paint a unique portrait of this iconic British institution for its 200th birthday.
Directed by Ali Ray & Phil Grabsky