The Kiss by Gustav Klimt is one of the most recognised and reproduced paintings in the world. It is perhaps the most popular poster on student dorm walls from Beijing to Boston.
This exquisitely rich film that delves into the detail and passion surrounding Gustav Klimt's iconic artwork as well as revealing the scandalous life of the artist himself. The film provides a fascinating portrait of the decadent Art Nouveau movement in which Klimt was renowned for and takes the viewer on a shimmering journey through the history behind one of the most reproduced paintings in the world.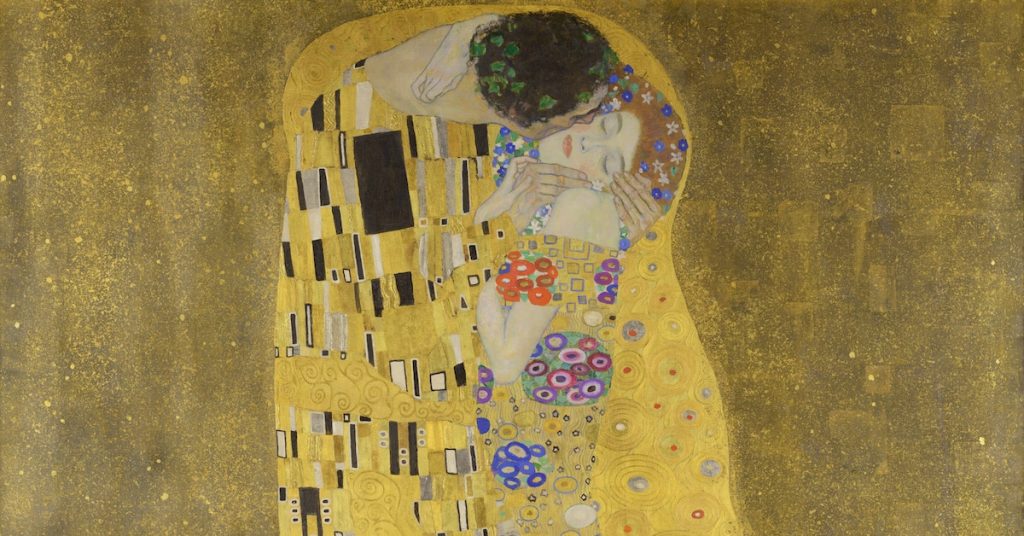 Delving into the details of real gold, decorative designs, symbolism and simmering erotica, a close study of the painting takes us to the remarkable turn of the century Vienna when a new world was battling with the old.
Klimt was a titan of the Art Nouveau movement, creating decadent new worlds which merged tender sensuality, ancient mythology and radical modernity.
Discover the scandalous life and the rich tapestry of extraordinary influences behind one of the world's favourite paintings.