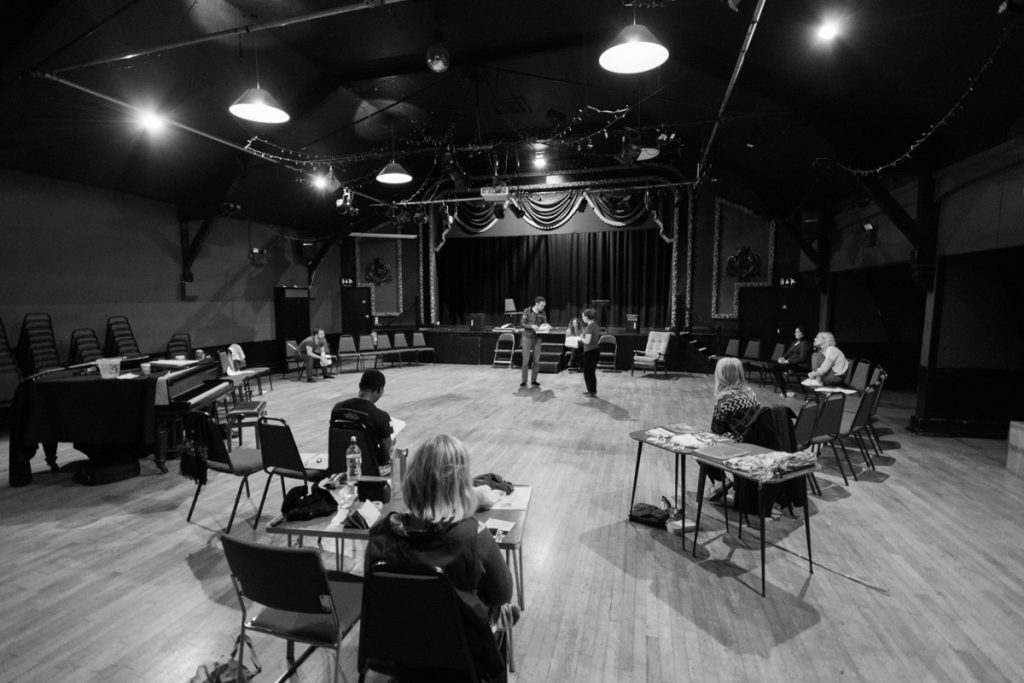 In the world of the Performing Arts, great screen Acting is often referred to as 'the dark art'. It's shrouded in mystery and secretively guarded by those 'in the know'. The truth is, there are several specific skills that all great Film and TV actors and actresses must master to sustain believable and convincing performances that audiences will pay to see. Many of those skills are very different to performing for the Stage and this masterclass will show you how to begin accessing them for yourself.
If you're working on auditions for Drama school, making your own film, have a public speaking engagement, or are just curious to know what you look like on screen this masterclass offers an introduction into the world of screen acting.
6:30 P.M. – 8:30 P.M.
About Billy Geraghty
Billy has worked as a Professional Actor, Musician, writer, and Teacher for the past 35 years. His interest in acting was sparked by his involvement in the first Lyme Regis community play 'The Reckoning' by Anne Jellicoe performed at the Woodroffe School.
After training at East 15 Drama school, his professional stage career began by playing various roles in Repertory theatre at Nottingham Playhouse, Sheffield Crucible, York Theatre Royal and Liverpool Everyman Theatre.
He has appeared in productions at The Royal Court, The Albany Empire and The Kings Head. In the West End, as well as internationally, he played two iconic rock and roll artists', Buddy Holly in the musical 'Buddy' and Jerry Lee Lewis in 'Great Balls of Fire'.

On Television his credits include regular characters in long running series such as ' The Last Detective' 'London Bridge', 'Holly Oaks' , 'East Enders', 'Family Affairs' and 'The Cup' as well as guest appearances in 'Casualty', 'Midsommar Murders', Doctors', 'Poirot', 'The Bill', 'Lewis', Peak Practise, 'Maisie Raine', 'Endeavour', 'The Golden Hour', 'Down to Earth', 'Mile High', 'Always and Everyone', 'Square Deal', 'Hard Cases', 'Howards Way', 'The Ritz', 'Connie', 'Whitechapel' 'Heartbeat', 'Soldier Soldier', 'Auf Wiedersehen Pet' 'Backup' 'Chancer', 'Holby City' and 'Poldark'.
His feature film work includes 'Closing Ranks', 'No Child of Mine', 'Franklyn', 'Murder by Design', 'Eight Hours from Paris', 'Wilt' and 'Dusty and Me'. He has written and directed Actor/ Musician shows for the UK, Australia, Canada, Singapore, and Malaysia.
He is currently a Screen Acting Tutor at The Arts University in Bournemouth and from 2015-2021 he was Lead screen Acting tutor at ALRA Drama school.