2 for 1 Guinness 6:30 P.M. – 7:30 P.M. – It's St Patrick's Day!
In 2020 Paul featured on Harry Hill's Clubnite on Channel 4 and has also achieved notable success as a screen writer and performer. His comedy short film Battlecock! that he co-wrote and starred in has made it into the official selection at the BFI London Film Festival 2013."Pauly is a funny man, inventive, brimming with ideas and has a natural ability to entertain." – Broadway Baby
Support from Ashley Frieze and Mad Ron
With his charming, daft, and warm brand of music-infused stand-up comedy, the guitar-toting Ashley Frieze has been entertaining audiences across the UK for nearly 20 years. His original songs, with well-crafted lyrics and catchy tunes, span many genres from Jazz to Coldplay, via 1960s girl-group pop.
He regularly appears at comedy clubs such as ROFL, Jongleurs and Mirth Control, and has been a resident MC at RipRoar and his own club. His YouTube channel contains original songs, parodies and other strange goings on.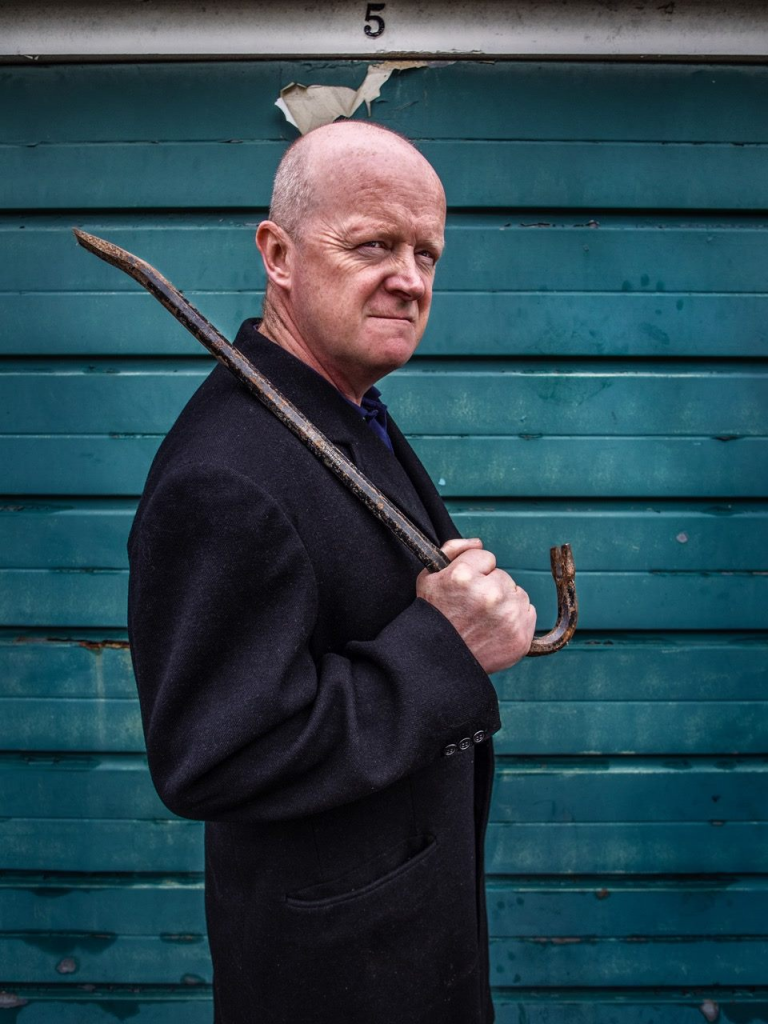 Mad Ron, The Third Hardest Man in Uxbridge, is a comedy creation of Steve Lee, first appearing on the comedy circuit back in December 2015. Mad Ron has taken the circuit by storm. Now a multi award winning act, Mad Ron also finished 3rd in the prestigious 2019 NATY's.
Not content with that Mad Ron has decided to expand his criminal comedy empire to the UK comedy festivals, having very successful runs at the Leicester, Cambridge, Telford, Hastings and Edinburgh Comedy Festivals. Mad Ron has now become a regular face on the London comedy scene popping up at clubs like The Stand_Up Club in Piccadilly, Backyard Comedy Club, Top Secret and Downstairs at the Kings Head to name a few.
RESIDENT TOM GLOVER
Originally from Bridport, Tom Glover has been hosting and performing at comedy nights in the south west since 2011. As well as being the resident compere at the Lyme Regis Comedy Club, Tom is also a regular host at the Weymouth Pavilion, Blandford Corn Exchange, Teignmouth Pavilions, and the Jurassic Fields Festival. His solo show A Glover Not A Fighter had a month long run at the Edinburgh Fringe Festival.