Two tramps on a lonely Irish road await the appearance of a mysterious character called… Godot. Whilst they wait they while away the time by quarrelling, making up, contemplating suicide, trying to sleep, eating a carrot and gnawing on some chicken bones.
For his hilarious, poignant and unforgettable play, Beckett created one of the great comedic double acts in modern theatre.
Theatre Nation is a theatre company based in Hastings. An artistic partnership between Artistic Director Patrick Kealey and writer/producer Tom Daldry, is rapidly gaining a reputation for creating innovative productions of classic texts; they are known for their expressive bold style. Their 2018 tour of Hamlet toured the south coast of England to an enthusiastic response from audiences.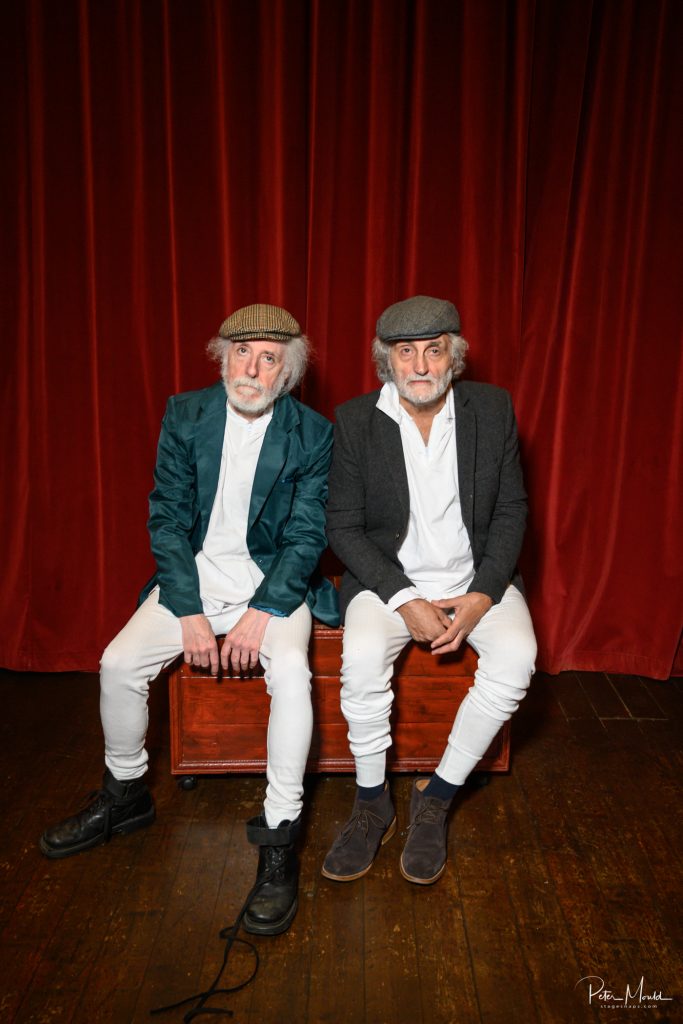 The company is also committed to giving young people creative opportunities in the performing arts. They are currently mentoring emerging theatre talents in a number of disciplines including design, costume, sound and producing. In addition, they provide workshops and reduced price performances for youth groups, schools and colleges.
This date of this event has changed (the previous date was 3 April 2020). All tickets for the original date are valid for the new date. Please read more here