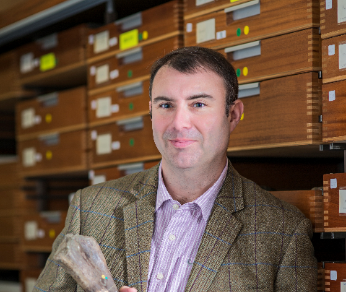 11 A.M. – 11:45 A.M.
Humble beginnings: the origin and early evolution of dinosaurs – Paul Barrett
Dinosaurs are famous for their huge sizes and domination of Jurassic and Cretaceous terrestrial ecosystems. However, they started their evolutionary journey as small, rare animals that were overshadowed by our own early ancestors and other earlier-appearing reptile groups. This talk will outline our current knowledge of dinosaur origins.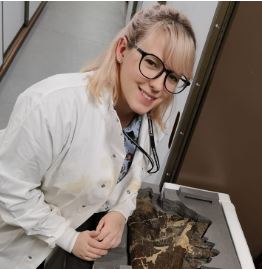 12 P.M. – 12:30 P.M.
Prospecting, Prep and Publication: Life After Death for Fossils – Emily Keeble
There is no set path a fossil follows after initial discovery, but in this talk, early career palaeontologist Emily will take you along the roads a fossil may find itself down. Using examples from her work, we will uncover the story of fossils through preparation, research and museum display.
1 P.M. – 1:45 P.M.
Paleontology of the Jurassic Coast – Kieran Satchell
Kieran from the Jurassic Coast Trust will take us on a prehistoric adventure and explore the wonderful organisms that have left their fossilized remains for us to find. He'll be putting flesh on the bones of some of the most magnificent creatures to be found at the Jurassic Coast.
2 P.M. – 3 P.M.
The Colours of Dinosaurs and other Ancient Beasts – Maria McNamara
Recently, there has been an explosion of interest in the colours of fossil animals. Palaeobiologists can now use traces of chemicals and fragments of preserved tissue as evidence for colour reconstructions. Latest research hints at ancient hidden functions of colour leading to new research directions in environmental science and human health.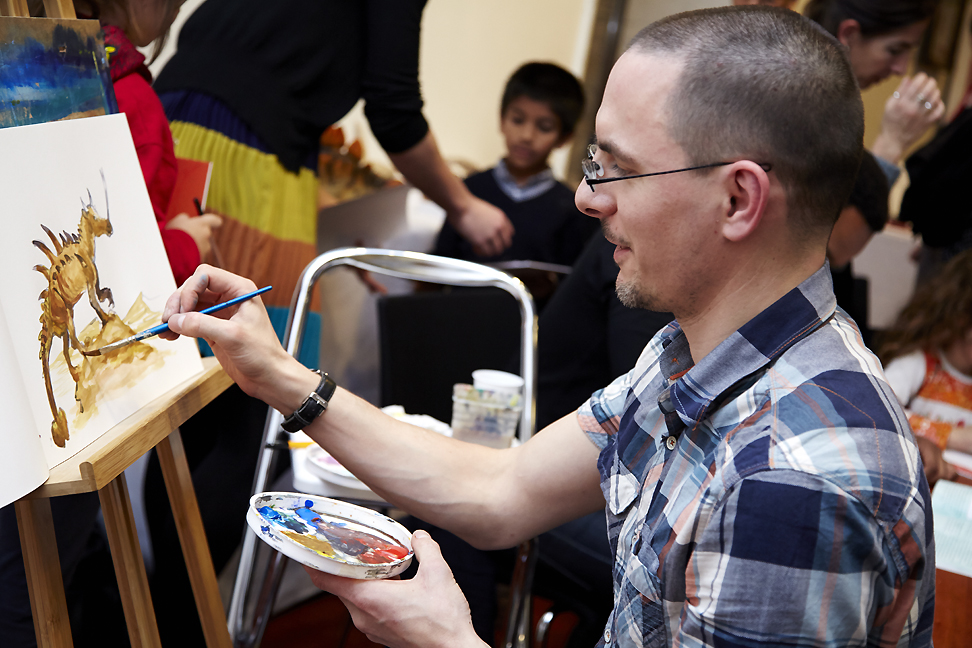 3:30 P.M. – 4:30 P.M.
Drawing Dinosaurs and other Prehistoric Animals – James Mckay
Palaeoartist James Mckay explains how artists reconstruct dinosaurs, prehistoric animals, plants and ancient environments through working with scientists. Covering the history of palaeoart, from the earliest days to the latest findings, as well as his personal techniques for creating palaeoart, this talk is for anyone interested in the prehistoric world.