Placing themselves squarely in Americana music, Los Pacaminos must be the first Tex-Mex band to have formed in the UK. Growing from an idea put forward by 80s star Paul Young, the band was formed in 1992 to appease his desire as a solo act to be part of a band again, pick up a guitar again, and not be the centre of attention.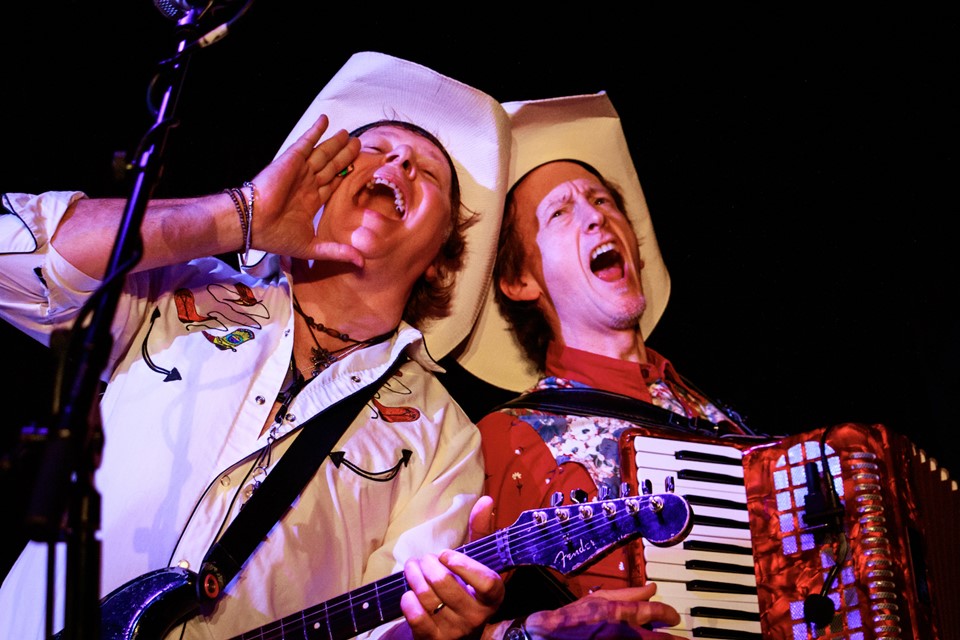 Although setting out to play Tex-Mex style, over the 28 years they have played together they have absorbed the influence of other 'border artists' such as Ry Cooder and the Texas Tornados
The other band members are guitarist Jamie Moses (Queen, Tom Jones, Mike & The Mechanics, The Pretenders), songwriter Drew Barfield (The Keys, The Big Heat, songs for Joe Jackson, Paul Young, Level 42, Cathy Dennis), Pedal Steel guitarist Melvin Duffy (Squeeze, Robbie Williams, First Aid Kit, The Waterboys, Ray Davies), Bassist Stevie Greetham (Paul Young, Joan Armatrading, Tim Finn, Julia Fordham), drummer Mark Pinder (Paul Young, Alison Moyet) and newest member on accordion/keys Steve "Woody" Oakman (Paul McCartney, Chris Montez, Little Eva, Tony Christie). Lead vocals are shared between Paul, Jamie & Drew with songs being specifically written or chosen for each personality.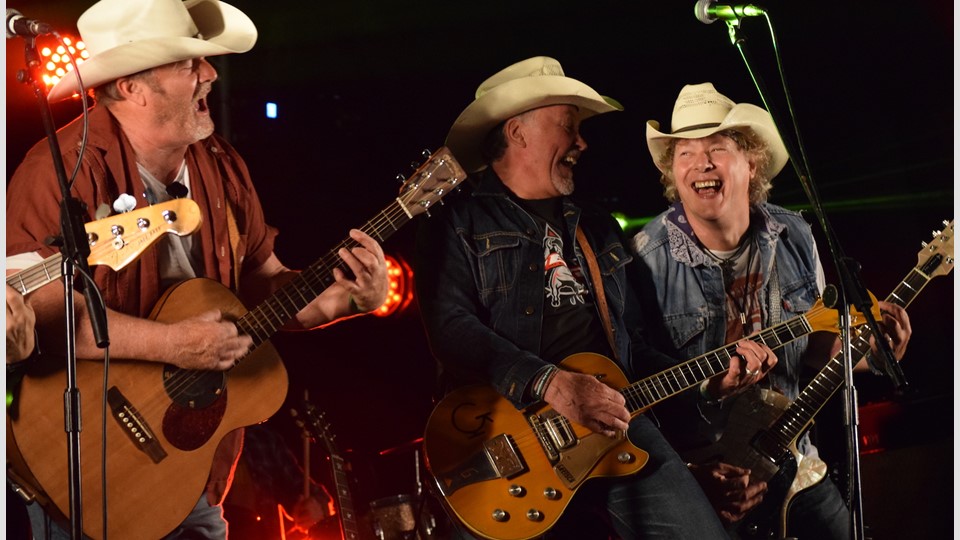 The band has had star guests, such as Toto's Steve Lukather, Midge Ure, John Mayer's guitarist Robbie McIntosh and Elvis Presley's guitarist James Burton, who chose the band to back him, dubbing them Los Pacamaniacs!
Originally the band's life was expected to be short, but the draw proved irresistible and Los Pacaminos gigs were squeezed in as many gaps as possible. After pressure from a growing fan base, the band recorded its first album "Los Pacaminos". Shortly after, their first E.P. "Shadows On The Rise" gained heavy rotation on the UK's first Country Music Station.