Away in a manger, no crib for a bed…
Gold, Frankincense and Myrrh. A donkey, a camel and a new born lamb. A tiny baby, wrapped in swaddling clothes lying in a makeshift bed in a dilapidated farmyard outbuilding. But enough about what Stu's bought Howard for Christmas.
With the usual mix of silly songs, pitiful puppetry and more Biblical befuddlement than you can shake a figgy pudding at, Living Spit's Nativity promises to be a cornucopia of comic Christmassy crudeness that you'll never forget!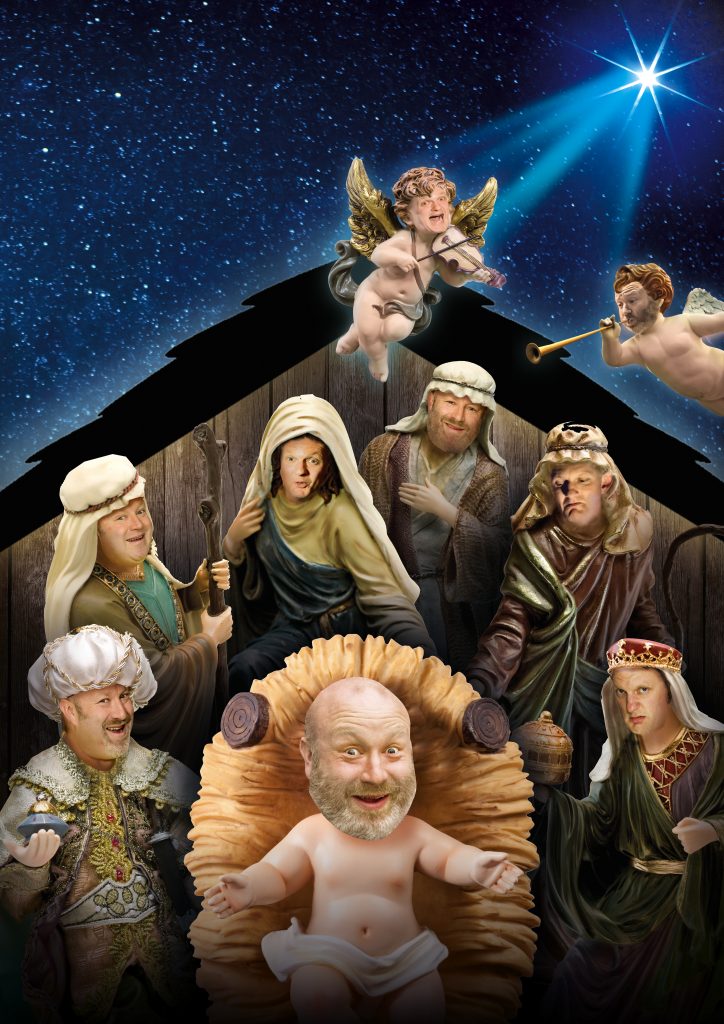 Age 14+
Not for the faint-hearted (Or the extremely religious)
Running time 90 minutes including interval