"What a sad business, being funny" – "Limelight" (1952)
This event has been rescheduled from 8 May 2020. All original tickets are valid. For more information read here .
For over 100 years, Charlie Chaplin has been the world's best-loved clown. His brilliant comic creation of "The Little Tramp" is the first and most recognisable cinematic icon in history. But his remarkable story of stardom and success has a darker side. Raised in the horrific, grinding poverty of a Victorian slum, Charlie never knew the security of a stable family. Whilst his parents destroyed themselves with disastrous ambition and unshakeable vice, Charlie was thrown at the mercy of the workhouse. Desperate to escape his feral existence on the streets of South London, Charlie became captivated by the shining lights of vaudeville, and gradually began to see a way out.
Critically-acclaimed Arrows & Traps return with an examination of the relationship between experience and creativity, and invite you to discover how Chaplin spun personal tragedy into universal comedy, in a psychological exploration of one of the world's most remarkable lives.

This production is being produced with the full endorsement of the Chaplin Estate and the Chaplin Family.
Running time – 110 minutes, including a 15-minute interval.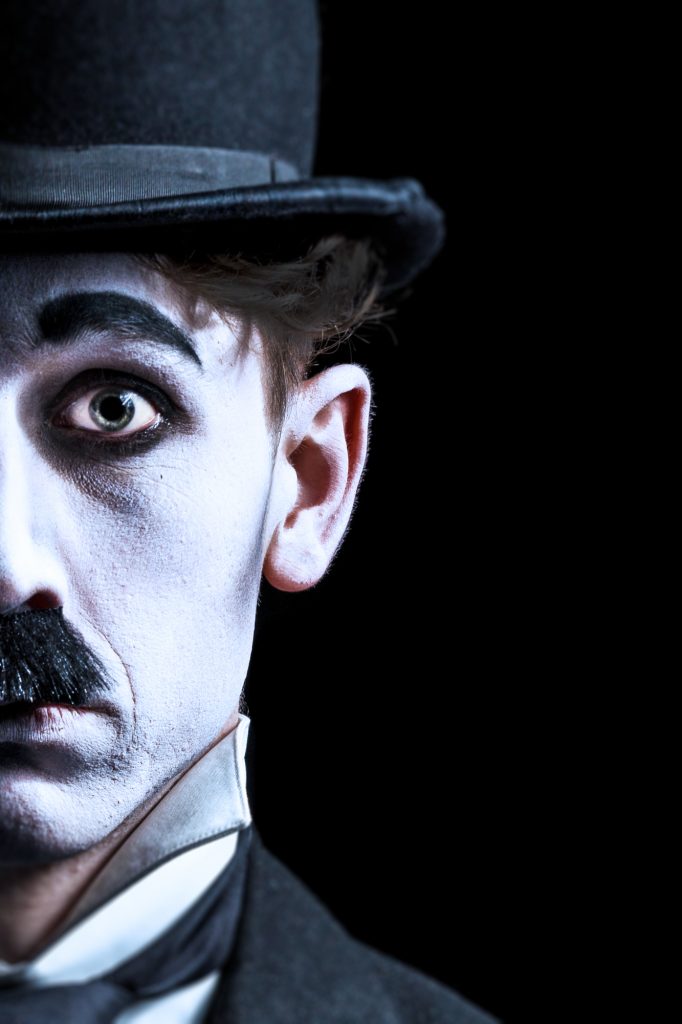 From Arrows & Traps Theatre Company:
We produce ambitious, alternative and unashamedly modern takes on classic texts through character-driven narratives, visual acuity and ensemble practices. The result is arresting, violent and vibrant whilst being anchored in the original's language and intentions. Our mission is to take a 400-year-old texts, literary prose masterpieces, and little-known narratives from history and turn them into intelligent popular entertainment for 21st Century audiences.
Our previous productions have garnered us fifteen Off West End Award Nominations, including – Best Production, Best New Play, Best Director (II), Best Male (II), Best Set, Best Choreography, Best Supporting Actor (II), Best Supporting Actress (II), Video Design, Sound Design & Best Costume.
We've been honoured to receive ⭐️⭐️⭐️⭐️⭐️ reviews from WHATSONSTAGE, STAGE REVIEW, LONDONTHEATRE1, WEST END WILMA, THE UPCOMING, EVERYTHING THEATRE, LAST MINUTE THEATRE, BRITISH THEATRE, LONDON PUB THEATRES, FAIRY POWERED PRODUCTIONS, BREAKING THE FOURTH WALL, POCKET SIZE THEATRE, THE NEW CURRENT
Charlie Chaplin™© Bubbles Incorporated S.A.